Report sets out various milestones achieved by the company in spite of the tough global economic climate
Leading Latin American grower-exporter Copefrut has released its first sustainability report setting out its economic, social, and environmental performance. It comes after the introduction last year of its new corporate sustainability policy.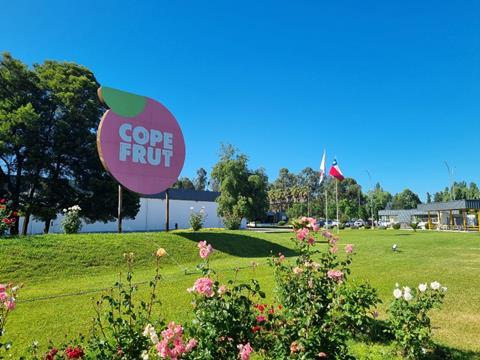 "This report represents a true milestone for Copefrut, which, after 67 years of history, formalises the actions that we have been undertaking and that are currently part of an efficient management model that strengthens our daily work," said chairman of the board, José Luis Soler.
Among the milestones set out in the report are the launch of Copefrut's carbon neutral organic apples to the US and Europe, the consolidation of the company's energy management system and the drive for innovation in the use of packaging materials with minimal environmental impact.
General manager Andrés Fuenzalida commented: "Generating a global sustainable culture is imperative since each part of the company's value chain has impacts that we must address, and it requires companywide commitment to add more value".
Sustainable and competitive
The report also sets out how Copefrut consolidated its position as the second-largest exporter of cherries in the Southern Hemisphere and one of the top ten fruit companies in Chile. The publication reflects the results obtained in the three areas ­– social, environmental, and economic – in the 2021/22 season.
In the past season, Copefrut exported 109,000 tonnes of fruit to over 50 countries on five continents, whilst further consolidating its commercial platform in Asia, one of its main markets. The company exports five types of fruit, thanks to collaboration with over 270 growers and a workforce of 250 employees, as well as over 2,000 seasonal workers.
Alba Llavona, Copefrut's sustainability manager, said the results reflect long term relationships with local producers, progress towards operational excellence, and strong commercial performance, which has allowed the company to achieve positive figures despite a global scenario marked by the war in Ukraine, inflation, economic crisis, and the recent impacts of the Covid-19 health crisis.
"We continue to be competitive. We have successfully overcome challenges arising from the global geopolitical and economic scenario, thanks to efficient operations and solid financial management," she said.
"We need this economic growth to generate wealth and be sustainable, aligned with our internal policies and the increasing demands of consumers worldwide."
Copefrut said it aspires to create a corporate culture that engages all links in its value chain, focusing on governance, production, and sustainable environmental management.