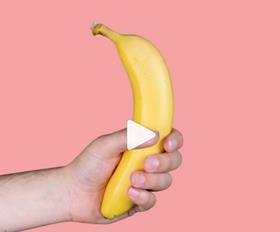 German importer Port International's Be Climate project has announced the launch of the Healthy Banana Contest on Instagram in Belgium, where the company supplies climate-neutral bananas to supermarket chain Delhaize.
The aim is to encourage Be Climate banana consumers in Belgium to post a Healthy Banana Moment on the social media app, thereby stressing the banana brand's benefits for both people and planet.
The competition kicked off on 13 August, advertised at points of sale using promotional product stickers, and offering healthy prizes to the winners, including a bamboo bike, a fitness tracker and a yoga mat made from biodegradable natural rubber.
Port International launched its Be Climate project last year to help slow down the effects of climate change. According to the company, the purchase of 1kg of Be Climate bananas helps to compensate an average of 0.94kg of CO2, with two selected climate protection projects benefiting from this compensation.
"Many consumers do not only take care of their own health but value sustainable products too," said chief executive Mike Port. "We create the necessary balance between the consumers' needs and a healthy climate. With Be Climate, we keep our finger on the pulse and are already planning to introduce many more sustainable products to the fruit and vegetable ranges offered by the supermarkets."