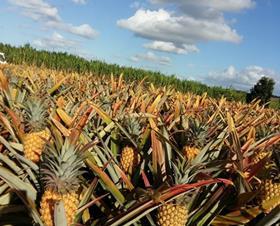 Although demand has been high for fresh produce since the outbreak of Covid-19, especially for organics, those companies reliant on airfreight have undoubtedly faced the toughest challenge.
For Bella Exotica, an organic exporter based on the East African island of Mauritius, cancelled routes and increased freight rates have made exports more difficult.
"Airfreight prices have increased from US$1.10 to US$2.50 per kilo," said the company's managing director, Vickram Meghu. "2020 was a difficult year for exports by air."
Nevertheless, demand has been high for some of Bella Exotica's main products, including pineapples and lychees for the European market and breadfruit for the UK.
"We even saw a rise in prices for breadfruit," said Meghu. "However, since there are no direct flights to the UK from Mauritius, we have had to transit via France. Air France and Air Mauritius are continuing to operate flights to Paris. Without the assistance of Sotracom Air Transit, based at Charles De Gaulle airport, and its director Djamal Alouache, it would have been nearly impossible for the produce to reach our customers on time.'
Thanks to border disruptions due to Brexit, he said, it can take 3-4 hours longer to travel from Paris to the UK. 'Now it can take 6-7 hours,' he said. 'As soon as lockdown restrictions are over and flights are back up and running for the UK, we will restart direct exports of breadfruit, as demand is huge."
According to Meghu, Bella Exotica sends around 70-100 tonnes of breadfruit to the UK each year. "In December, we usually do 10-15 tonnes, but this year we sent 20 tonnes," he said.
In 2019, the company registered a new branch in Rwanda, but according to Meghu the Covid-19 crisis has delayed the start of operations. "We're also starting up a new business in Pakistan to import mangoes into Mauritius,' he said. 'There are good opportunities. For the last two years we have been importing mangoes from Pakistan, India and Egypt. The market is expanding in Mauritius as consumers look for different types of fruit."
Fortunately, Mauritius appears to be Covid-free at present, and the strict 14-day quarantine rule for visitors aims to keep the island that way.
"Everything is close to being back to normal here," said Meghu. "The local market for pineapples and lychees is good. The market is absorbing around 60 per cent of domestically grown pineapples. Usually we export around 70 tonnes of pineapples, but this year the local market has been so good we have sent just 35 tonnes."