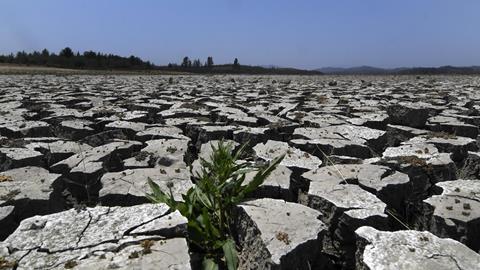 Fruit growers in Chile are reportedly on red alert following the driest July on record, as concerns grow about potential production losses due to a lack of water.
"The agricultural and fruit world is almost in a state of shock when it comes to this huge problem,' commented Jorge Valenzuela, president of the Federation of Fruit Producers of Chile (Fedefruta).
'Today, fruit generates around seven hundred thousand jobs, and if this situation continues, there will be areas that will no longer produce fruit due to a water availability issue, or will at least decrease," the union leader continued. 'Faced with this situation, farmers will have to decide what to grow and what not to grow.'
Producers in Coquimbo, a key source of fruit including table grapes and pears, have apparently described water levels in the region as "critical".
Local officials say crops are in danger because the basic minimum water demand needed for their development has not been met.
Climate uncertainty
For Fedefruta, one of the biggest concerns is how fruit growers will adapt to water scarcity, unstable temperatures, and unusual weather events – such as the recent summer rains that affected harvests of table grapes and stonefruit.
"After the IPCC report, and given what we see every day in rural areas in an increasingly prominent way, climate change brings many uncertainties for the future, and consequences for which everyone in the world must take responsibility," Valenzuela said.
'In this type of scenario, our job is to provide food security, but that is a job we can only do if we all get involved.'
One measure proposed by producers is the formation of a new public policy that strengthens support for the fresh produce sector and safeguards its ability to offer people food security.
In addition, they have backed the government's plan to build new desalination plants and to find alternative ways of reusing water,
'If we do not deal with these emergencies caused by the drought, rural areas that have been neglected for years will only become more at risk,' Valenzuela added. 'This crisis affects not only small- and medium-sized farmers, but also thousands of families that depend on food production and live in the fields.'
In the meantime, Fedefruta and its member associations have called for urgent measures, such as the provision of shared mobile reservoirs for small and medium farms, as well as financial support for those affected by the drought.