Ahead of this year's Global Tomato Congress, Gautier's tomato product manager Julien Savignac tells Fruitnet that the group is bringing some exciting new varieties to market
What is exciting Gautier Seeds in the tomato business right now?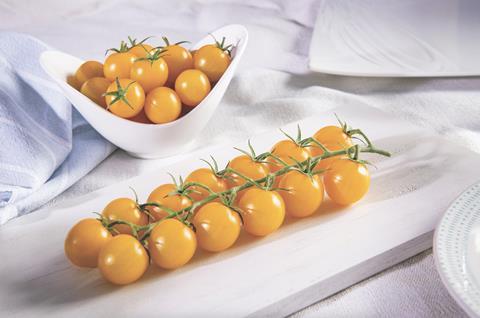 Julien Savignac: Gautier Seeds is recognised for its knowhow in tasty varieties. To complete our range of red round cherries, we've launched new products with different colours and complementary tastes.
Starlor is a deep yellow cherry with a sweet taste and very low acidity. Over 90 per cent of consumers loved this variety, according to a consumer test conducted by an independent laboratory. In addition, Starlor's ability to be harvested in clusters is a great opportunity to offer consumers a yellow/red premium duo of cherries on the vine.
Macaron is our latest variety, with a warm brown colour and a balanced taste with roasted aromas. Those two cherry tomatoes are perfectly adapted to the cherry mix thanks to their shelf-life, cracking tolerance, eye-catching colour and remarkable taste.
If our cherry range is the spearhead of the Gautier tomato range, we also offer diversity and tasty products in various types. Our new range of high-tech tomatoes is currently presented at our new platform, hosted at the World Horti Center in Naaldwijk, Netherlands.
What factors are influencing the current state of the market?
JS: Several factors are influencing the markets, such as the sanitary crisis and the current geopolitical context, that have of course had a strong impact and will most likely influence its future state.
One of the effects of the Covid crisis in terms of consumption habits is the strengthening of the trend of local consumption, which has an influence on the type of varieties best suited to the market.
The rise in energy costs is also a major issue for the stability of production models. Therefore, adapting varieties to late planting conditions or offering varieties with good tolerance to cold conditions can be answers to growers' huge concerns about energy cost increases.
For the full interview see the June issue of Eurofruit – our Global Tomato Congress issue ahead of the event, which takes place in The Hague on 24 May.