Group joins forces with The Vegetables Chef and We're Smart World to promote and innovate for healthy and sustainable diets
Greenyard has signed a five-year partnership with fruit and vegetable culinary reference We're Smart, as both companies look to accelerate the active promotion of sustainable and healthy eating "through the pure power of plants".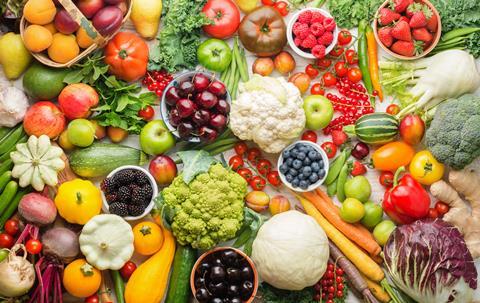 According to Greenyard, they will join forces to encourage consumers around the world to make smarter food choices and at the same time reduce their carbon footprint.
The groups outlined a joint ambition to accelerate the transition towards healthier diets for all, supporting consumers by sharing easy to create pure-plant food experiences through a variety of channels as well as collaborating on pure-plant food innovations in the coming years.
The five-year collaboration will involve a series of initiatives focused on promoting the use of fruit and vegetables and reducing food waste.
We're Smart will provide its internal expertise and access to its global network of pure-plant food experts to jointly develop new products for Greenyard's customers that meet consumer needs regarding pure-plant foods.
"The time is now, as the world is accelerating the transition towards a healthier and more sustainable food system," said Hein Deprez, founder and co-CEO of Greenyard.
"Pure-plant food experiences, close to the original crop and based on the natural power of fruit and vegetables are the only way forward for people and planet.
"Our partnership with We're Smart is an exciting opportunity for us to collaborate with a like-minded organisation committed to promoting healthy, sustainable, and ecological food choices," he noted. "By combining our expertise in vegetable cuisine and sustainable food, we will inspire consumers to make smarter food choices, while reducing their own carbon footprint."
We're Smart, founded by The Vegetables Chef Frank Fol, recognises and promotes individuals, restaurants, and businesses that prioritise fruits and vegetables in their cuisine.
Greenyard said that its partnership with We're Smart supported its mission to promote healthy, convenient and sustainable food options.
"Fruit and vegetables have never been higher on the agenda, whether it is in the debate on our climate or on our health," said Fol.
"It is only logical that We're Smart and Greenyard join forces. Greenyard is a global leader in pure-plant foods, reaching millions of consumers with healthy, tasty and convenient products every day.
"Together, we now hope to inspire even more chefs, consumers at home, food start-ups and food service providers to put fruits and vegetables at the centre of their cuisine," Fol added.
"Together we will further grow the role of pure-plant foods for people around the world. We will continue to bring a creative and attractive offering to the market, and thus create a more sustainable and healthier world."