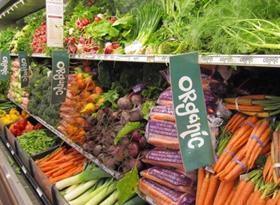 The first trialogue on the Regulation on Statistics on Agricultural Inputs and Outputs (SAIO) is set to take place this week, with IFOAM Organics Europe calling on the EU Council of Ministers to enable systematic data collection on organic agriculture.
The regulation is due to cover statistics on agricultural production, prices, nutrients and plant protection products. However, the EU Council's provisions would limit the collection of data on organic farming.
"For IFOAM Organics Europe, restricting the amount of data collected on organic would be a missed opportunity," IFOAM warned. "The organic food and farming movement calls on the co-legislators to seize this opportunity to finally integrate organic agriculture in all statistical categories of the SAIO regulation."
Jan Plagge, IFOAM Organics Europe president, commented: "EU agricultural statistics need to reflect the impetus to reach the target of 25 per cent organic farming in 2030 in the Farm to Fork Strategy and the EU Action Plan for Organic Agriculture. If organic agriculture should represent a quarter of EU agricultural land in 2030, we cannot rely on agricultural statistics that do not take organic agriculture into account."
Eduardo Cuoco, director of IFOAM Organics Europe, added: "Member States need to provide accurate data to properly monitor progress on the Farm to Fork and Biodiversity strategies' targets. Given the expected contribution of the organic sector to these targets, it is imperative to create sub-categories on organic farming for each of the statistical categories established by the SAIO Regulation.
'Furthermore, the future SAIO regulation offers a great opportunity to improve our knowledge on how organic farming contributes to the EU agricultural system. Researchers on organic farming have been asking access to accurate data on organic farming for years."
IFOAM also joined other NGOs in condemning the EU Council's position on data collection on pesticide use.
NGO Client Earth stated: "If the Council position was to become law, it will not be possible to monitor in any meaningful way by 2030 whether we have achieved the 50 per cent reduction of pesticide use target at the core of the Farm to Fork Strategy. And this is simply because if the Council's position becomes law, the relevant data on pesticide use will not be available."
IFOAM called on the French Presidency of the EU to ensure the Council's position did not undermine the EU Green Deal and the Farm to Fork Strategy.