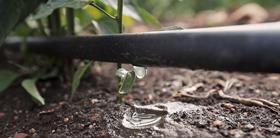 Combatting water waste, protecting water sources from pollution, and producing healthy, high-quality fruit and vegetables without wasting even a drop of 'blue gold'.
On World Water Day 2022, the planet can count on crucial allies in overcoming these challenges – namely European fruits and vegetables promoted by In&Out, an EU co-funded project that aims to highlight Italian and European fresh produce supply chains and the producer organisations behind them.
First conceived in 1993 by the United Nations, World Water Day was created to celebrate this priceless element and to draw attention to the two billion people who, to date, have little or no access to safe drinking water.
On 22 March each year, the project looks to inspire and promote Goal 6 of the UN 2030 Agenda: to ensure availability and management of water and sanitation for all.
"Water protection is a daily challenge for fruit and vegetable growers", explains Davide Vernocchi, president of Apo Conerpo, the EU's largest fruit and vegetable grower organisation, which coordinates the In&Out project.
"It's a challenge that engages us on the front lines, especially at a historic time when drought is a constant threat to agriculture and the entire planet," he continues.
"The issue of combating the waste of this priceless element has always been at the centre of our research, and we promote technological development to give growers effective solutions for not wasting even a drop of water."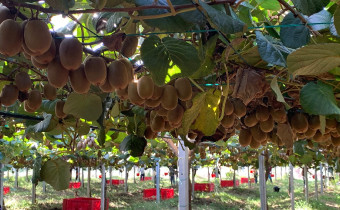 Years of commitment
For over a decade, Apo Conerpo has been fully committed to meeting this challenge, promoting the widespread use of innovative irrigation systemson farms.
"Watering plants with the correct amount is crucial: overwatering is as harmful as underwatering, as several research projects undertaken in recent years have shown," Vernocchi notes.
"Today, however, technology allows us to use water in a highly rational and precise way. From low-pressure irrigation to micro-irrigation and sub-irrigation systems, the possibilities available to growers are numerous."
And increasingly effective. "Thanks to localised irrigation using a hose, for example, vegetable growers can save up to 30 per cent of the water in their production, guaranteeing the consumer a high quality, eco- friendly product."
The same is true for fruit, he adds. "Kiwifruit grow using the Ultra-Low Drip Irrigation system reduces water requirements by one-third, and the energy required for irrigation operations by more than 70 per cent," he says.
"For a typical three-hectare kiwifruit grove, this means saving about 5,000 cubic metres of water annually, the equivalent of two Olympic-sized swimming pools, without compromising the quality or quantity of fruit produced."
But conserving water also means protecting water sources from pollution: "The commitment of fruit and vegetable growers on this front is immense," Vernocchi suggests. "By choosing to adopt integrated growing techniques, in fact, growers can minimise the use of pesticides. It was some time ago that we abolished the most polluting molecules that could have reached the underlying aquifers through the soil."
To learn more and to support Apo Conerpo's commitment to saving water, visit the In&Out project website at www.ineout.eu.