Brand marketer expects demand for licensed apple variety to remain high amid "challenging" market conditions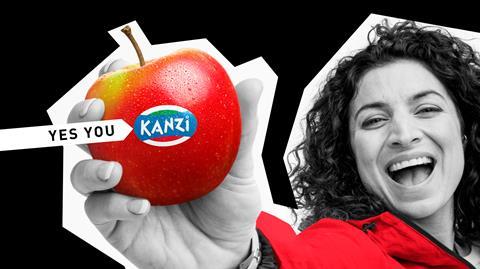 The company behind Kanzi, one of Europe's leading apple brands, says it faces a challenging, price-driven market as the new season continues.
"The overall market can be described as challenging," said a spokesperson for EFC, which manages the Kanzi brand. "The market will be very price-driven to cope with poor consumer confidence."
However, the group expects consumer demand for Kanzi to remain high. "In fact," it added, "the club concept has proven itself by achieving a stable market price and ever-increasing brand awareness and preference in recent years."
In recent years, Kanzi has consolidated its position as one of Europe's leading branded apples in terms of volumes sold and market share.
As a result, its grower base plans to expand production of the variety in the next few years.
This season, its fruit has apparently escaped the harsh weather conditions that damaged a large number of apple crops in Europe last time around.
"Despite a limited number of growers that are being affected by hail damage, the overall picture of the Kanzi crop is positive, due to a shorter flowering period and the beautiful summer," the spokesperson reported.
"An upward development of the volume, good sizing and colouring mean good starting points for the coming sales period."
Sound approach
Those sales are set to be encouraged by EFC's Yes You Kanzi campaign, which made its debut last season and has reinforced the brand's position in the market – especially in digital media.
The message: Kanzi's sweet-tangy taste and juicy crunch can provide the energy consumers need to make the most of their day.
Over the coming months, a new media campaign will coincide with consumer promotions in several European markets. Shoppers will have a chance to win a Sonos portable smart speakers.