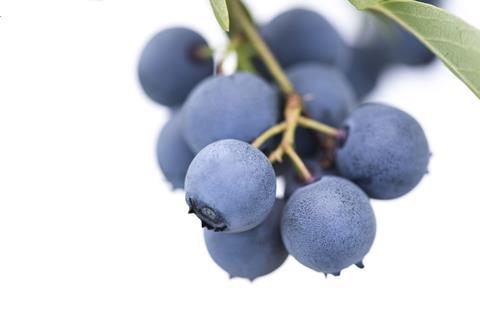 The value of New Zealand's horticulture industry, which includes fresh produce and wine, went above NZ$10bn for the first time during the year to 30 June 2020, with exports NZ$450m higher than in 2019 at NZ$6.6bn.
According to new data published by Plant & Food Research and Horticulture NZ in their annual statistical handbook Fresh Facts, several of the country's top fresh produce earners – including kiwifruit, apples and avocados – continued to grow during the 12-month period.
With the notable addition of Zespri's new red cultivar, which made its debut in Singapore and Japan, the kiwifruit business by itself generated a quarter of those record sales at NZ$2.5bn.
Meanwhile, exports of apples, avocados and onions contributed NZ$876m, NZ$112m and NZ$148m respectively.
Blueberry exports were up 14 per cent to NZ$44.4m, and sales of squash to overseas markets reached NZ$79.2m compared with NZ$59.7m in 2019.
The figures reflect a strong performance in New Zealand's fruit and vegetable export business, during what, for the second half of that period, was an especially challenging time.
"In a year affected by the COVID-19 pandemic, New Zealand's horticulture industry has demonstrated resilience and our produce is more in demand than ever," commented David Hughes, chief executive of Plant & Food Research.
"Our reputation for high-quality and safe food, combined with excellent growing systems and novel products, is vital in maintaining New Zealand's share of the global marketplace."
Multiple markets
The marketplace Hughes referred to is certainly a diverse one. New Zealand produce reached 128 countries in 2020, and its top five markets were Continental Europe, Japan, US, Australia and China.
Exports to Asia were worth NZ$2.76bn, around 42 per cent of total NZ horticulture exports.
Again, kiwifruit led by example in reaching 51 countries, with 65 per cent of its sales recorded in Asian markets.
Apples did well too. The country's 990 orchards and 57 packhouses reportedly exported over 50 per cent more apples by weight – amounting to 402,000 tonnes – than it had a decade previously.
Fresh vegetable exports, meanwhile, remained static at NZ$300m, although sales processed vegetables were up at NZ$424m.
Squash exports saw a significant 24 per cent increase to NZ$79m. And, buoyed by demand for carrots and radishes, vegetable seed export earnings continued to increase to NZ$112m, almost double what they were a decade ago.
Horticulture New Zealand chief executive Nadine Tunley said it was great that the horticulture industry had continued to grow despite the pandemic.
"Horticulture has the potential to lead New Zealand's economic recovery and play an important role in climate change mitigation," she said. "However, if horticulture is to reach its true potential, government policies around seasonal labour, highly productive land and freshwater, investment in research and development, and compliance must be supportive.
"At the moment, there is a disconnect between what is being said about our industry's potential and central and local government decisions that affect growers on the ground."