Following years of improvements in the sector and the adoption of strict procedures, exporters say Egyptian mangoes are ready to reach their potential
The mango export business in Egypt is flourishing in 2022, according to leading players in the business. For years, Egypt has shown good potential, and exporters say the constant effort to improve processes is now being reflected in the quantity Egypt is exporting this campaign.
According to Indji El-Shahawy, senior export sales manager for Egyptian exporter HNTS Group, "The Ministry of Agriculture applies strict procedures to make sure that all Egyptian mango shipments meet the exact standards and requirements of foreign markets. This is particularly important for the image and reputation of Egyptian mangoes amongst global buyers."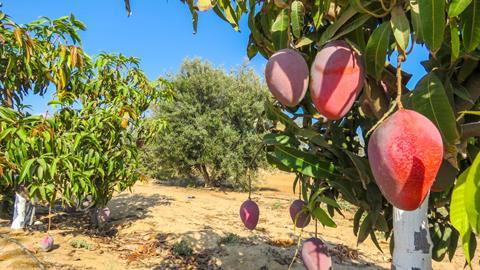 According to Hussein Abdul Rahman Abu Saddam, head of the Farmers' Syndicate, Egypt has planted around 300,000 acres this year, with an average production of 10 tonnes per acre.
Egypt stands as the tenth biggest mango exporter in the world, exporting around 30,000 tonnes to markets in Europe including France, Germany, the Netherlands, the UK and Russia, and Gulf countries such as the UAE, Oman, Kuwait, Saudi Arabia and Lebanon.
"The mango season this year looks very promising for Egyptian exporters and demand is high at the moment," said El-Shahawy. "At HNTS Group, we guarantee to all our global customers that we can provide any orders requested, including big volumes."
The Ismailia Mango Festival was recently held in the Ismailia governorate in order to promote mango exports and encourage investment in Egypt.
"We believe that Egypt is constantly improving in this field," said El-Shahawy, "and the steps taken to be a qualified exporter are starting to pay off. We see a promising future for Egypt in the mango business."