Organic peaches and nectarines under the new Plaisirs du Verger brand created by ProNatura and Organic Alliance are picked ripe to maximise their flavour
France's ProNatura, part of the Organic Alliance group, has announced the launch of its Plaisirs du Verger brand of organic peaches and nectarines.
The fruits, produced in Drôme, Vaucluse and Bouches-du-Rhône, are picked when ripe to allow them to benefit from maximum sun and nourishment from the tree, a practice designed to deliver a rich flavour.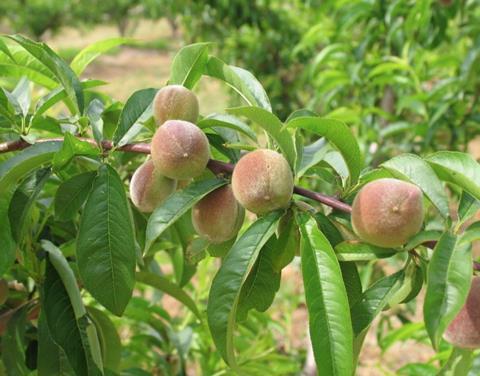 Fertiliser use is also limited, while a minimum of water is applied.
"Each day, the sugar level of the fruits and their firmness is checked to ensure that they are ripe enough to be harvested," the company stated. "Only medium to large calibres are selected: these are the calibres richest in taste, because the smaller the calibre, the more fruits there are per branch, so the fruits are less well nourished and less rich in taste."
The Plaisirs du Verger project was started by ProNatura and Organic Alliance a number of years ago with six producers from the Rhône Valley. Organic Alliance helped these producers to choose the right varieties to obtain fruit rich in taste, while a processing solution for second class fruits was also provided.
The fruit is packed in the orchards or in small local packaging stations. Organic Alliance delivers the fruit in cartons made from recycled paper. The group also provides in-store marketing support, including category recommendations, product sheets, point of sale materials, and merchandising and preservation advice.