Ag-tech company's crop protection solution to be trialled on large scale with Mexican strawberry packer Congeladora Nino
Save Foods, an agri-food tech company specialising in eco-crop protection has announced it will begin conducting a large scale commercial pilot with Congeladora Nino, a large Mexican strawberry packer.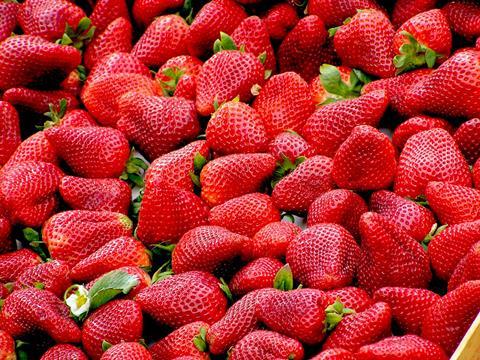 Save Foods' collaboration with Congeladora Nino initially began with several smaller scale commercial pilots shortly after the company hosted the LATAM delegation, which was led by the Israel Export Institute in conjunction with PepsiCo, in 2022 at the Save Foods' R&D centre in Neve Yarak, Israel.
The current, larger commercial pilot that Save Foods and Congeladora Nino have now commenced is designed to validate the efficacy and benefits of Save Foods' solutions on strawberries in the context of long-distance shipping (10-31 ay duration) as well as the strawberries resultant shelf life in stores following the use of Save Foods' solutions.
After several successful small-scale pilots, where Save Foods' solutions demonstrated up to 85 per cent reduction of waste, both Save Foods and Congeladora Nino decided to move forward with a large commercial pilot to assess the effectiveness of Save Foods' solutions in real-life conditions over a period of 20 weeks.
Strawberries are a particularly challenging crop to preserve, with a short shelf-life of just one to two weeks under normal conditions.
Save Foods said its solutions aim to extend the shelf-life of strawberries and reduce waste by at least 50 per cent at the retail level, allowing growers and packers to reduce waste and increase profitability.
Chief executive Dan Sztybe said Save Foods believes that successful results from this larger pilot on strawberries with Congeladora Nino will pave the way for future collaborations with other fresh produce growers and packers in the region.
"This large-scale commercial pilot represents an important step forward in our mission to create a more sustainable food supply chain," said Sztybe.
"Our green solutions offer berries packers safe and effective protection to ensure the quality of their high value produce, while at the same time improving shelf life and reducing waste. We are currently not aware of any other effective solutions for berries."