The report reveals high income dissatisfaction among small-scale farmers across the world, and major concerns about their ability to adapt to a changing climate
Of the world's 570m farms, a massive 90 per cent are run by small-scale farmers. Yet discussions on topics critical to their livelihoods commonly exclude such voices.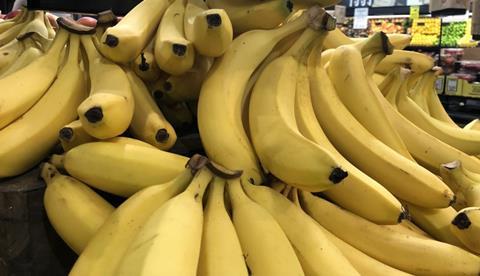 In order to help companies, governments and civil society learn from farmers' perspectives on sustainability issues, the Small Farmer Atlas provides a comprehensive satisfaction survey covering nearly 10,000 farmers in 18 countries on three continents.
"Farming is the most important job in the world," said Jeroen Douglas, executive director of Solidaridad Network, the international civil society organisation behind the report. "They are the original influencers shaping our daily diets. The opinions and views of farmers matter. We invite companies and governments to take this to the next level and work to truly involve farmers in the design of policies and sourcing practices."
The Atlas covers eight commodities including bananas, offering farmers' insights on incomes, bargaining power, land use, environmental sustainability and other issues.
The report found that for most farmers, incomes were insufficient to manage price volatility, while over half of all farmers surveyed felt they lacked adequate access to markets, financing and information to succeed.
In addition, issues surrounding climate change, including soil quality, the ability to adapt to changing conditions and access to water, were the biggest concern for farmers.
"Nearly two thirds of farmers surveyed struggle with a lack of resources needed to adapt to the impacts of climate change," the Solidarity Network reported. "Furthermore, across all 18 countries covered, farmers express grave concerns about deteriorating soil quality and water scarcity."
"Economically, things have improved a lot," said Edwin Nunjar Peña, a small banana producer in Peru. "We have increased our incomes, sent our children to school, improved our houses and even managed to save some money. But in the last ten years, farming has become increasingly difficult."
He highlighted growing problems with pests and disease, which are exacerbated by the changing climate.
The survey found that women were especially concerned about their ability to achieve a fair income, find market support and produce in harmony with the natural environment.
"Overall, the Small Farmer Atlas illustrates the need for two key interventions," the Solidarity Network stated. "Profit-sharing across agricultural value chains that directly benefit farmers, and improve their business case so they can invest in their farms and access finance; and systemic change that prioritises the perceptions of small-scale farmers and grounds interventions in their needs."
Douglas concluded: "We are far from satisfied with how sustainability initiatives have worked out for farmers. Despite small-scale farmers' prominence and decades of development support, we have yet to create a proper business case for farming within sustainable boundaries."