Company to invest in 6,000m2 solar park at its orange packhouse in Alzira to cut CO2 emissions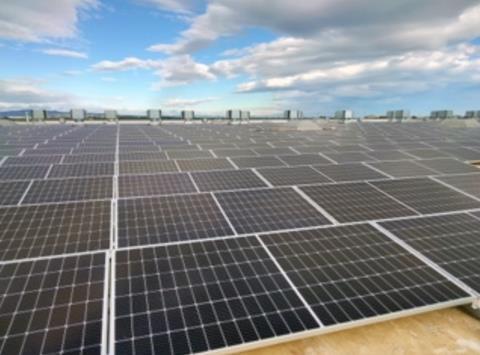 The Natural Fruit Company (TNFC) has reported good progress in the implementation its Corporate Social Responsibility strategy.
As part of its commitment to cut its carbon footprint, the company has announced plans to invest in a 1.22 MW photovoltaic project at its orange packhouse in Alzira, Valencia.
Ekhi, a company specialised in renewable energy services for distributed generation and self-consumption, will install a plant made up of 2,120 455Wp solar panels and 580 445Wp solar panels, which will occupy an area of almost 6,000m2 on the roof of the facility.
Both companies have agreed to the installation and distribution of energy, as well as the maintenance of the installation by Ekhi, for a period of 15 years. Once this period is over, the plant will become the property of The Natural Fruit Company until the end of its useful life.
TNFC said the solar park will result in an energy saving and cut in CO2 emissions of 33 per cent over the next 15 years.
A study carried out by Ekhi shows that TNFC could reduce its carbon footprint by 15,020 tonnes. This is equivalent to more than 103,146,803km travelled by a car or the consumption of 13,511 average Spanish homes during the useful life of the installation.
Last year, TNFC launched a new line of CO2-neutral certified citrus as part of its ongoing commitment to reduce its carbon footprint.