Zimbabwean producers to take advantage of deal with South African cultivar management company TopFruit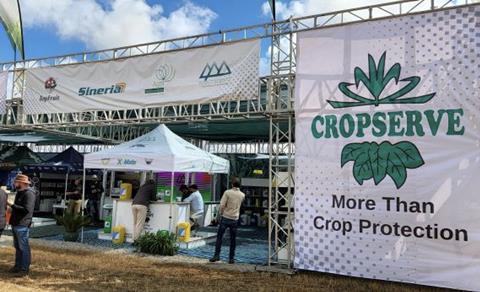 South African cultivar management group TopFruit has concluded a deal with Zimbabwean company Cropserve to provide technical support to Zimbabwean producers.
Growers planting TopFruit varieties, mainly berries, kiwifruit, table grapes, apples and stonefruit, will benefit from the deal.
TopFruit said that Cropserve had a knowledgeable team of agronomists committed to providing innovative agricultural technical support and precision services for horticulture, row crops and perennial crops in Zimbabwe.
"They also work in partnership with other South African companies such as Insect Science, which specialises in services related to pest management, and Agri Technovation, providing tailored advice and services regarding various agricultural practices and technological advances," said Pieter Zietsman, berry manager at TopFruit.
"With this well-established network, Cropserve will connect Zimbabwean producers with TopFruit varieties and be able to provide a comprehensive technical service together with horticulturists from TopFruit to those producers."
Growers in countries such as Mozambique, Zimbabwe and Tanzania are already benefitting from support and cooperation with leading avocado producer and marketer Westfalia Fruit.
At the same time growers in Namibia have for the first time planted new low-chill South African apple varieties which will boost local supply and distribution in that country.
Other South African companies are investing in citrus production in Botswana, while South Africa is supporting citrus growers in Zimbabwe and Eswatini, formerly Swaziland.
This comes at a time of increased cooperation and trade in agri-products inside Africa, promoted by the African Free Trade Agreement.
Total South African apple sales in Africa, including sales inside South Africa, already represent more than 50 per cent of the country's total sales.
Zietsman said he was excited to join forces with the Cropserve team, especially in the blueberry category, which is already an established industry in Zimbabwe.
"It is enabling a holistic "one-stop-shop" approach for farmers who would like to plant our varieties," he explained.
The TopFruit berry team also recently shared a stand with Cropserve at the three-day Harare Agricultural Show (ADMA).
"The agreement with Cropserve stems from TopFruit's ongoing expansion into various African countries," the company said.
According to TopFruit the expansion of the Pink Lady apple brand from South Africa into the rest of Africa and the Indian Ocean Islands, which started in 2013 with limited volumes, is steadily growing with 2021 sales exceeding 12,000 tonnes.
Kenya is the biggest market for Pink Lady apples in Africa (outside South Africa) with a 2021 research survey indicating that the brand was the preferred apple in Kenya.
Another example of growth is that of table grapes in Aussenkehr in Namibia, where TopFruit varieties are the most planted in the region.
TopFruit is clearly excited about prospects in Zimbabwe and said that the country already had a well-established blueberry industry with a distinct climate that delivers early ripening of high-quality fruit – earlier than that of South Africa.
"TopFruit recently acquired licensing rights for the IQ Berries breeding programme for African countries south of the equator. IQB is situated in Brisbane, Australia and specialises in low chill, and very early to mid-season ripening Southern Highbush blueberry types," said Zietsman.
TopFruit currently has two IQ Berries test sites in Zimbabwe as well as a trail site in Aussenkehr, in Namibia.
The company noted that the IQ Berries breeding programme offered competitive royalty rates, an open marketing plan with limited restrictions and was open for all growers to plant.
"Limited plants will be made available for evaluation plantings from October 2022 and plants for commercial plantings from May 2023," Zietsman added. "This breeding programme has stirred up interest worldwide with licensing rights allocated to companies in the Americas, Europe and the UK, North Africa, Australia and New Zealand."