The UN this week launched an initiative to accelerate the transformation of global food systems and get the SDGs back on track
Amina J Mohammed, deputy secretary-general of the UN, says that transforming our food systems must be a priority as the world struggles to achieve the Sustainable Development Goals.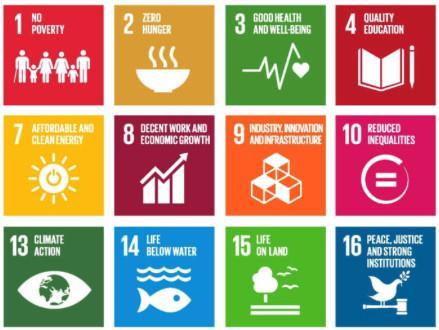 Nearly half of the SDGs are "moderately or severely off track", according to the UN, with 37 per cent of targets showing no change.
"Transforming our food systems is one key to getting the world back on track and reversing these worrying trends," Mohamed said at the UN Food Systems Summit +2 Stocktaking Moment in Rome.
Access to financing for transforming food systems was identified by the UN as the "single most urgent need", and Mohammed said the launch of the Food Systems Window investment strategy would help address the lack of resources and "turn the situation around".
She said the new initiative would "catalyse the rapid and system-wide action needed for food system transformation under the UN Food Systems Hub".
Mohammed also spoke about the use of space technology in transforming agrifood systems. "If we can effectively harness its potential," she said, "space technology could become among the most significant new technologies for agricultural and agri-food systems and ultimately lead to more sustainable, resilient and efficient agri-food systems."
Space technologies, the UN says, can help to boost sustainability, increase farmers' yields, cut down on costs of fertilisers, fuel and pesticides, protect land from degradation and improve soil quality.