New analysis from NielsenIQ suggests consumers may start cooking more with fresh vegetables as a cheaper alternative to meat than meat substitutes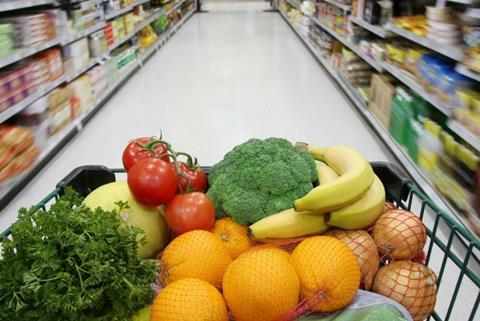 New analysis from NielsenIQ suggests that shoppers cutting back on grocery spending by buying less meat or meat alternatives could result in more cooking with fresh vegetables.
Amid the current cost-of-living crisis a challenge for shoppers is combining the desire for less meat consumption with managing budgets. According to NielsenIQ, the average basket spend on meat is £40.99 versus £43.60 for meat alternatives and just £30.80 for vegetables.
Some 10.5 million households now replace meat-based meals with vegan or vegetarian alternatives at least once a week, with 40 per cent saying it is better for their health and 31 per cent saying it is better for the planet.
But buying meat substitutes – such as vegan burgers, sausages and various other products – is considerably more expensive than swapping meat for fresh vegetables.
Katrina Bishop, UK thought leadership activation manager at NielsenIQ, said: "With 49 per cent of households focussing on value for money when buying new food and drink products, UK shoppers find themselves in a bit of a fix as they struggle to balance tight budgets with their health and sustainability values.
"We may see a slight shift in priorities from shoppers as they seek to find alternative ways to balance this. For example, cutting back on grocery spending and on meat may result in cooking with fresh vegetables rather than seeking out meat alternatives."
Taxing unhealthy offerings
The Nielsen survey also found that over half of UK consumers (57 per cent) believe companies should be taxed heavily if they are producing or promoting unhealthy choices, according to new survey data from NielsenIQ.
Some 60 per cent of UK households also say it is important to buy sustainably produced grocery products to help protect the environment.
Meanwhile, 54 per cent pay attention to food's nutritional values when grocery shopping, with sugar (45 per cent), fat (41 per cent) and salt (31 per cent) content having the biggest impact on purchase decisions.
Sustainable intentions not always reflected in consumer behaviour
The three most important concerns for UK shoppers when buying grocery products are reducing food waste (45 per cent), buying local/British (36 per cent), and choosing products with minimal/no packaging (26 per cent).
However, although consumers expressed a willingness to switch to sustainable product packaging, shopping behaviour did not always reflect this.
Data from the week ending 4 June 2022 shows that value sales for bagged salad rose by 2.7 per cent versus the same period last year, while total salad declined by -4.8 per cent. This is also the case for prepared fruit (+15.6 per cent), compared with total fruit (-3.9 per cent).