Veg Power and ITV's Eat Them to Defeat Them campaign to get kids to eat veg returns to UK screens and schools for fifth consecutive year
Veg Power and ITV announced today (10 February) that their multi-award winning Eat Them To Defeat Them campaign, proven to get kids eating veg, has returned for its fifth consecutive year.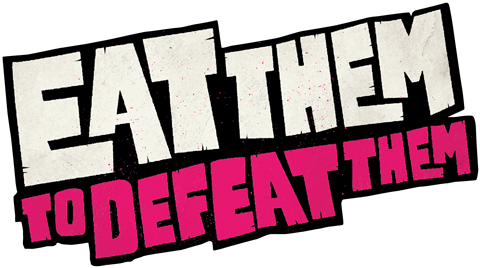 With recent research confirming veg sales have decreased during the cost-of-living crisis, this year's Eat Them To Defeat Them aims to play a role in supporting families to keep veg in their shopping baskets, organisers said.
This year's campaign, developed by adam&eveDDB, who work on the campaign pro bono, will return to TV screens tomorrow (11 February) during The Masked Singer on ITV.
Media agency Essence has also secured pro-bono contributions from advertising and media partners, including Acast, Spotify, Mail Online, Yahoo, First News, LadBible, Mail Metro Media, Ocean Outdoor, Clear Channel, JCDecaux and others in a huge drive to encourage children to feel more enthusiastic about eating vegetables.
The schools' programme involving 700,000 kids across the UK will launch on 20 February and run until 8 April.
Since it launched in 2019, the campaign says it has directly generated an additional £132m in vegetables sales, equivalent to 1.4bn children's veg portions. The campaign was recognised last year with the prestigious Institute of Practitioners in Advertising President's Award for Behaviour Change.
The 2023 Eat Them To Defeat Them campaign is an alliance between ITV, Channel 4 and Sky Media, who have collectively contributed over £15m of advertising to this campaign since it began.
The campaign has been funded by major supermarket and food brands Aldi, Co-op, Dole, Lidl, Sainsbury's, Tesco and Waitrose.
Dan Parker, chief executive, Veg Power said: "Parents tell us they are more concerned than ever about their finances and so rejected vegetables really worry them – they simply cannot afford to risk them going to waste.
"Each year Eat Them to Defeat Them turns millions of children into champions for vegetables, pestering their parents to serve them. This enthusiasm is particularly important this year as it will give parents the confidence to keep vegetables in their shopping baskets."
Veg Power data showed vegetable item sales decreased by 9 per cent from 2021 to 2022, while YouGov research shows 28 per cent of people on lower incomes (combined household income of £30,000 or less) stated worries about high energy costs led them to cook less vegetables.
Meanwhile, 26 per cent of all audiences stated they bought fewer fresh vegetables because of the increase in the price of their groceries, increasing to 49 per cent in lower income families.
At the same time, children's veg consumption in the UK is considerably below government recommendations with 80 per cent not eating enough vegetables and a third eating less than a portion per day.
Susie Braun, director of social purpose at ITV, said: "Eat Them to Defeat Them has been proven again and again to get children not just eating vegetables but getting excited about them too. And that's never been more important. We're delighted to continue ITV and Veg Power's partnership through this vital campaign."
Verica Djurdjevic, chief revenue officer at Channel 4, said: "The Eat Them to Defeat Them campaign is a shining example of the power of advertising in creating positive change when we work collaboratively across our industry. We are incredibly proud to be part of a campaign which encourages children to eat healthily, especially in a time when vegetable sales are in decline due to the cost-of-living crisis."
Brett Aumuller, managing director, Sky Media said: "Vegetable sales are declining and children still aren't eating enough of their greens. We're working alongside Veg Power to encourage children to eat healthier through the power of broadcast advertising.