As Brits gear up to celebrate Halloween, waste management company Waste Managed highlights festivity's environmental impact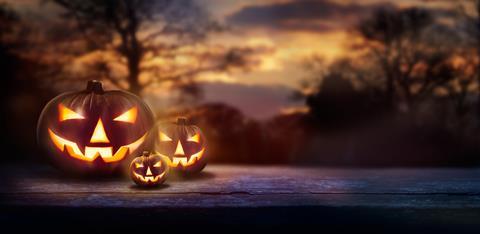 As Brits get ready to celebrate Halloween with pumpkin carving, trick or treating and fancy dress today (31 October), one UK waste management company is highlighting the haunting impact the festivity can have on our environment.
Waste Managed, which offers a full range of waste collection services, has collated a range of alarming statistics and data on the waste and environmental impact that Halloween has and offers tips on how Brits can reduce it this year.
Globally, approximately 1 billion pounds of pumpkins are binned every Halloween, releasing methane gas – which is over 25 times more sinister than carbon dioxide, contributing to climate change, the company says.
Meanwhile, the equivalent of 520 elephants' worth of plastic waste is thrown away in the UK each year, and 7m costumes are discarded.
Discussing the impact of Halloween, Damon Smith, CEO at Waste Managed said: "Halloween is a fun time of year for all, with everyone looking to celebrate, but the long-term impact of waste and buying disposable items needs to be addressed urgently.
"Only 20 per cent of consumers consider sustainability in their Halloween purchases – we all need to make a conscious effort to improve this so that Halloween can be enjoyed for many years to come."
To help people be more sustainable this year, Waste Managed is sharing tips on how to reduce waste this spooky season, including using pumpkin leftovers for soups, pies and other treats, and composting pumpkin lanterns instead of binning them.
Smith continued: "Just taking small steps can make a big difference in preserving our planet from the damaging impact of Halloween waste. This year, Brits can make eco-conscious choices and ensure that our celebrations leave a minimal or no impact on the environment – so that we can enjoy Halloween for many years to come."