New study reveals fresh produce sold in the UK contains fewer nutrients than it did in 1940, reports the Mail Online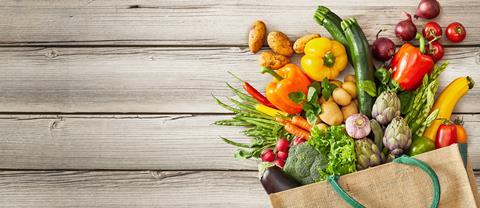 Researchers at Coventry University have compared 28 types of fruit and vegetables – including potatoes and bananas – sold in the UK in 1940, 1991 and 2019 and found they contain fewer nutrients than they did 80 years ago, the MailOnline reports.
The study revealed that average levels of sodium in some produce had fallen by 52 per cent over the period, iron by 51 per cent and copper by 49 per cent. Magnesium levels, meanwhile, had fallen 10 per cent, potassium by 5 per cent and calcium by 2.5 per cent, according to the publication.
Writing in the International Journal of Food Sciences and Nutrition, the researchers said most varieties of fruit and vegetables eaten today have been bred to improve productivity and profitability and "this focus on yield has largely ignored any implications for nutritional quality".
According to the Mail Online, the researchers have called on ministers to regularly monitor the nutritional quality of fruit and vegetables and any variations between varieties and production methods.