Apefel and Amcom say unusual temperature fluctuations to blame for shortening of tomato supplies from Morocco, as effects of climate change increasingly affecting region
In response to the tomato shortage currently being experienced in the UK, the boards of Apefel, the Moroccan association of fruit and vegetable producers and exporters, and Amcom, the Moroccan association of vegetable packers, have provided an update on the situation in the country.
The associations reported on the unusual climatic conditions in Morocco since the start of the growing season, with a long period of cold following abnormally high temperatures.
"As a natural consequence, the daily harvest has dropped sharply, resulting in shortening the supply capacity of packing stations and provisions of the local Moroccan market, as well as markets abroad," a statement read. "This situation has induced intense pressure from consumers on both sides of the Mediterranean.
"One energetic action has already been taken by preventing opportunistic exporting activities encouraged by high sales prices in some destinations. This type of business is of a nature to perturb the normal flow of merchandise. Only packing stations backed by their production are allowed to export, at least at this period of shortage."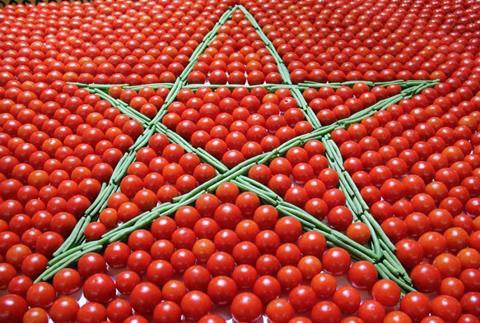 The associations vowed to ensure that the situation was only temporary and said huge efforts were being made to balance domestic needs and the engagements of growers overseas.
"We remain optimistic as we advance in the season toward more mild temperatures and increased production to return to a normal situation," the statement continued. "Our aim and principal objective is to remain as reliable an origin as we are."
In addition, the associations called upon leaders on both sides of the Mediterranean to adopt mitigation measures to address the effects of climatic change, which they said were increasingly affecting the region.