Company says more avocado, mango and banana processors are using its technology to ripen fruit in the country of origin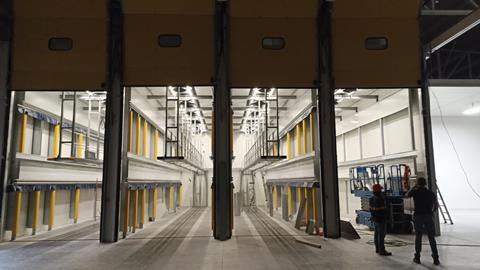 Ripening room specialist Interko is expanding its at-source ripening offer in response to growing demand worldwide for its energy-efficient technology.
The company said it is partnering increasingly with growers and processors of avocados, mangoes and bananas who wish to ripen fruit in the country of origin for sale to the puréed, smoothie, fresh-cut and frozen fruit markets both domestically and abroad.
To date it has accepted orders to install large ripening rooms in Latin America, and sees potential for growth in Spain and North Africa too.
The Dutch company recently completed a significant at-source ripening room project for a major avocado processor in Mexico where it was commissioned to build eight high-capacity Ultimo rooms – the largest ripening room in its range.
Managing director Chris Maat said: "At-source ripening is really taking off while we remain extremely busy with our traditional end-market ripening business. Interko is receiving a lot of demand for our technology to ripen at the source fruit like avocados for dips/purées; and bananas for baby food, as well as mangoes that will be diced for the smoothie, fresh-cut and frozen fruit markets.
"As well as satisfying huge market demand, ripening fruit at the source to sell to the processing industry is also a great way for growers to find avenues for their surplus or lower-grade fruit, which has a positive effect on reducing food waste".
Maat said the Mexican avocado customer chose Interko because it wanted to tap into the company's "years of industry knowledge and ripening expertise" to make high-quality guacamole.
Ripening fruit for the processed market is a completely different ballgame, according to Maat. "The ripener's objectives are different," he explained. "When it comes to guacamole, for example, the texture and taste of the fruit is fundamentally what is important, rather than the physical appearance of the fruit."
Interko offers a range of large to small ripening rooms as well as state-of-the-art technologies that can be integrated into new builds or retrofitted within existing rooms. All of its solutions are designed to be energy efficient, reduce operating costs, and ripen fruit for optimal quality, finish and shelf-life.