Second-quarter results include a drop in revenue and an overall net loss for the three-month period
Mission Produce has announced its results for the second quarter (Q2) of the year, seeing 19 per cent growth in avocado volumes sold when compared with the same period of 2022.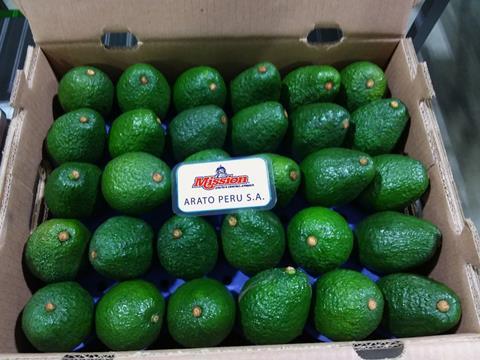 Total revenue decreased 20 per cent to US$221.1m, driven by deflationary pressure on avocado sales prices as a result of "robust" Mexican harvest volumes.
The group registered a net loss of US$4.6m, compared with a net income of US$2.4m last year.
Adjusted net income came to US$0.5m, down from US$2.6m in 2022, while adjusted EBITDA was US$7.6m, a 17 per cent decrease.
"Our fiscal second quarter performance was driven by improved sales volumes resulting from a more normal pricing environment versus last year's record high pricing," said Steve Barnard, CEO of Mission.
"We delivered a 19 per cent increase in sales volumes year over year, and we continued to see sequential improvement in both volumes and per-unit margins relative to fiscal first quarter.
"We are well positioned as we enter the Peruvian season and our owned production comes online in the second half of the fiscal year," he continued. "We are optimistic that per unit margins will continue to improve on a sequential basis and support the normal seasonal step-up in adjusted EBITDA in the second half of the fiscal year.
"Despite the impact of lower prices on per unit margins in the short-term, a more rational pricing environment is advantageous for long-term consumption growth and allows Mission to leverage our global distribution footprint to penetrate new growth markets.
"As we celebrate our 40th anniversary, we continue to demonstrate how our world-class vertically integrated model of sourcing, producing, and distributing Hass avocados and other produce differentiates us from our competitors," Barnard outlined.
"Our focus remains on driving consumption growth globally by bringing consistent, year-round diversified sourcing capabilities to new growth markets.
"On that note, we are excited about the opening of our forward distribution centre in the UK in April," he added. "Although still early, we are pleased with the progress we are making in the UK and are committed to further developing our capabilities in this important long-term growth region."