To coincide with National Banana Day, company launches marketing campaign in the US aimed at small minority of adults yet to try the fruit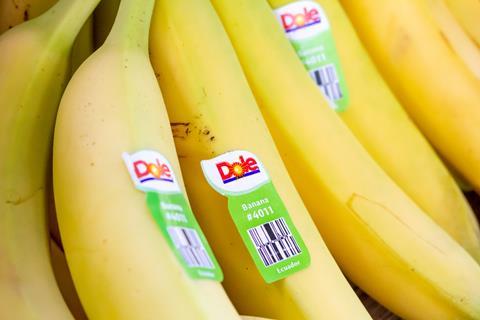 To mark National Banana Day, the world's largest fresh produce company Dole says it wants to track down consumers in the US who have never eaten the fruit – despite it apparently being the top-selling item in American supermarkets and a staple for the vast majority of households.
From 19 April, the group is asking people to share their stories of "life without bananas" by posting photos and videos on its Facebook and Instagram pages.
Dole will award a year's supply of the fruit, as well as an assortment of the most popular banana recipes on its online recipe library, to those who post the "most convincing" reasons for living a banana-free life.
The prize, valued at more than US$100, can be transferred to a friend if the winner prefers not to become a banana convert.
"If you've resisted trying a banana up until now for non-health reasons, or even tasted one once and didn't like it, we want to hear your story," says Rachel Young, digital marketing and communications manager at Dole.
"We're convinced that Dole has a banana smoothie, snack, salad, sandwich, side dish, entrée or dessert recipe that will change your status from banana unicorn to banana regular. If a banana unicorn does exist, we want their first banana experience to be Dole."
Young and her team plan to support the campaign with various posts on social media, as part of a larger, month-long tribute to National Banana Day.