Some 200 innovations and 14 finalists looked to provide a solution to eliminate the issue of agricultural waste plastic
Fresh berry leader Driscoll's and industry partners have announced the winners of the Agricultural Plastics Innovation Challenge.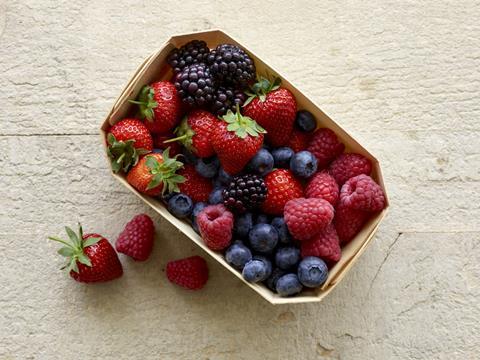 Carbon Upcycling Technologies and Enerra Corporation were selected as this year's winners for their innovation, business viability, focus on sustainability, scalability of their solution and the strength of their ecosystem.
The selection process included more than 200 innovations from four continents with a wide range of solutions, including new materials, design improvements and end-of-life innovations.
Fourteen candidates were selected as finalists, and each was evaluated by a jury comprised of industry, scientists, innovators, and investors.
The use of plastic films in berry production has proven to have significant benefits including weed suppression, increased yield, and many others but they continue to be one of the most difficult materials to recycle which is why the development of alternative materials to plastic film is so important for the berry industry.
"We were really impressed with the sheer number of applicants," said James duBois, senior environmental manager at Driscoll's.
"We've known that agricultural plastics pose challenges that we cannot solve alone so we're inspired to not only see industry collaboration but to see people trying to tackle this challenge around the world," he noted.
Carbon Upcycling was recognised for its bio-compostable films and patented carbon capture and conversion technology.
The technology allows for the efficient capture and conversion of CO2 into high-performance materials that can be used as alternatives to plastic films used in agricultural production.
"Our philosophy since day one was to return the CO2 back to nature and leaving the earth in a better place than we found it," explained Peter Zhou, polymer engineering lead at Carbon Upcycling.
"We're thrilled to be partnering with Driscoll's to not only show a low carbon, bio-compostable solution, but one that enriches soil health and fuels plant growth at the end of life. We are eager to show that green can be better in the deployment at the research farm later this summer."
Enerra Corporation was recognised for its technology that addresses the industry need for new recycling processes.
Enerra Corporation operates a patented plastic reformation technology that converts difficult to recycle ag plastic into market-ready transportation fuels, accomplished without toxic catalysts or harmful emissions.
"We're excited to work with Driscoll's on this project and provide a solution that will eliminate the issue of agricultural waste plastic," said Sergio Perez, president, Enerra Corporation. "This is one step towards achieving our vision of a cleaner, infinitely livable world."
"We're looking forward to working with Carbon Upcycling and Enerra Corporation, we have high hopes for their innovations in our enterprise and for the industry at large," added duBois.