Retailers in the country have expanded their Fairtrade banana offering as Fairtrade Month is marked
Fairtrade Canada is celebrating Fairtrade Month and the #ITSONLYFAIR campaign, which is focused on raising awareness of the need for fair pay for farmers and workers in the Global South.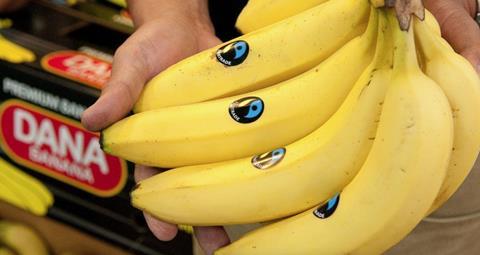 Nearly eight in ten shoppers who know the Fairtrade mark, which indicates a product is Fairtrade certified or contains Fairtrade ingredients, agree that by buying Fairtrade, they feel part of a community standing up for fairness and justice, according to a 2021 GlobeScan consumer insights report.
In addition, 73 per cent of those same respondents reported feeling proud to shop at stores that support Fairtrade.
In recent months, national grocers such as Sobeys have expanded their Fairtrade organic banana offering from select Ontario and Quebec stores, to customers across the country to meet increasing consumer demand and further demonstrate a commitment to responsible and ethical sourcing.
Fairtrade organic bananas are now widely available in Sobeys, Safeway, Thrifty Foods and select Foodland stores, as well as other retailers, across Canada, Fairtrade Canada said.
Fairtrade works with small-scale banana farmers and workers on larger farms and plantations, located primarily in Latin America and the Caribbean.
In an effort to protect farmers and workers from pay insecurities, Fairtrade sets a minimum price for bananas, which aims to cover the costs of sustainable production and acts as a safety net when the market falls below that.
An additional Fairtrade premium is paid per pound of bananas, which is used to fund improvements to their farms and processing facilities, as well as community projects, housing, education, or healthcare, as they see fit.