Frutura-branded Hass avocados will be on sale in North America from the third quarter of this year
Frutura-branded Hass avocados will be available within months as the global sales and marketing network advances in its plan to become a significant player in the category.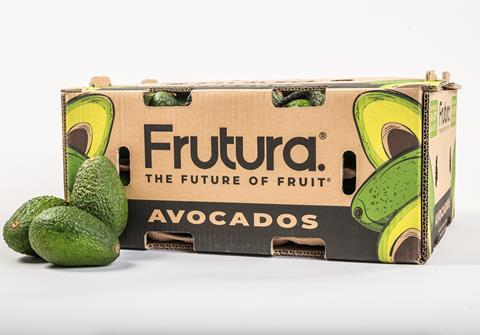 The California-based company announced today (23 May) that it will begin marketing avocados under the Frutura brand in North America from the third quarter of 2023.
Frutura said the shift will create a more vertically integrated, easier way for customers to source in-demand product. Several of its companies already have strong avocado portfolios and Frutura is one of the few avocado marketers to own its own groves in Mexico, Peru, Chile and Colombia.
This gives the company a high degree of leverage and control over a significant percentage of its volume.
Frutura's Dayka & Hackett LLC (D&H) leads the company's avocado marketing programme. That effort is headed by Stephen Fink, who joined D&H in 2022 as VP of avocados.
"In our earliest conversations, Tim Dayka (D&H's CEO) talked to me about the potential of avocados and he's the architect of our programme," said David Krause, Frutura's CEO.
"We're pushing to accelerate volume by adding significant plantings, and by building relationships with several third party growers of premium avocados, that our team has worked with and respected for many years."
Frutura said it is aligning its avocado programme with its sustainability mission, by making certain that a meaningful portion of its avocado acreage remains native timber.
Forests serve as a hospitable habitant for monarch butterflies, known to be among the planets' most effective pollinators. Pollinators like monarch butterflies, play a vital role in the earth's ecosystem and thus, the world's food supply.
"Consolidating our avocados under the Frutura brand creates a more frictionless experience for our customers," said Fink.
"Consumer demand for avocados shows no sign of abating and we're in the process of positioning ourselves to serve our customers with reliable excellence. We've also added powerful bench strength by being joined by colleagues experienced in North American grocery retail, the Asian market, and the food service sector."