Günter Schweinsberg had 'an enormous influence on my adult life,' says Fruitnet Media International managing director, Chris White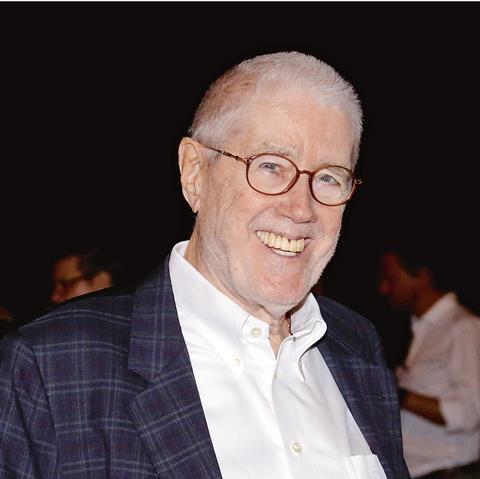 Ninety-three years are very many, but they still don't seem quite enough to contain the long and eventful life of Günter Schweinsberg, which ended peacefully just a short while ago.
It is no exaggeration to say that Günter lived his life at its most complete. It took him all over the world and yet at its centre was always the city of Düsseldorf. It is was where he was born, where he lived his entire life, and where he has now died.
We met for the first time almost 35 years ago: it was at the office next to London's New Covent Garden Market of the publishing business that Günter had set up 15 years earlier with his English friend and colleague David Hope-Mason; soon enough Günter had the idea of Fruit Logistica (and I was soon off to Asia to develop Asiafruit Congress that later became a platform for Asia Fruit Logistica); and in time we set up Fruitnet Media International, the world's largest fresh produce business publisher and event organiser. Günter became its chairman, and I and my colleague Ulrike Niggemann were appointed its managing directors.
Günter had an enormous influence on my adult life. It was his tales of exciting trips to the four corners of the earth that persuaded me to stick with the job of a fresh produce business journalist. At first, we'd meet at his office desk, then around the boardroom table, then for lunch or dinner at a restaurant. And, as he got older, we'd meet almost always at his beautiful home in Düsseldorf where, in the company of his wife Helga and often with their many friends in tow, we'd talk long into the night about anything and everything. It always struck me that Günter never lost his interest in the now and in the new.
Less than a month after I joined the magazine, at the end of October 1988, my own father died quite suddenly, aged only 61. It was my great good fortune to have had someone like Günter in my life to fill much of the space left by my father. It makes his death even more keenly felt today. And so it is that I offer my very deepest condolences to his wife Helga, to his daughters Sabine and Anna, to his grandchildren Amy and Sebastian, indeed to all his dear friends and colleagues and to all those very many people whose lives were touched by Günter Schweinsberg. I know my own life has been enriched by his presence and it is now diminished by his absence.
Chris White, 21 April 2023