A number of IFPA recommendations have been included in the Act, which will expand access to school meals and preserve the future of such programmes
The US-based International Fresh Produce Association (IFPA) has commended leadership of the House Committee on Education and Labor for its recent commitment to the health of US children via the introduction of the Healthy Meals, Healthy Kids Act.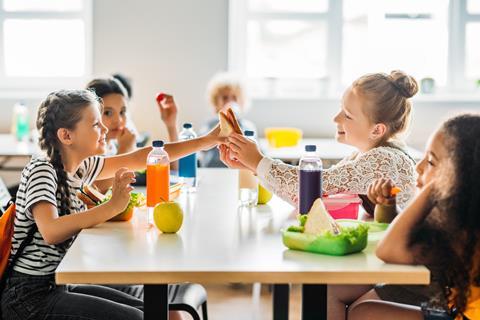 The Act includes several of IFPA's recommendations, including expanding access to school meals, providing funding for school kitchen equipment, extending WIC benefits to age six, and researching the impact of meal times on fruit and vegetable consumption.
"We applaud committee chair Bobby Scott and civil rights and human services subcommittee chair Suzanne Bonamici for continuing to build on congressional efforts to expand school and summer meal programmes and boost access to programs like WIC," said IFPA vice-president of nutrition and health Mollie Van Lieu.
"As the CNR process moves forward, we encourage congress to identify additional ways to increase children's access to fruits and vegetables, like adding a dedicated benefit to summer EBT and expanding the Fresh Fruit and Vegetable Program."
Specifically, the Healthy Meals, Healthy Kids Act will expand access to school meals, preserve the future of school meal programmes and modernise the Special Supplemental Nutrition Program for Women, Infants, and Children (WIC).
The Act will also address food insecurity during the summer, improve school meal capacity and sustainability and strengthen the Child and Adult Care Food Program (CACFP).
IFPA said that it would continue to collaborate and advocate with policymakers to ensure the fresh produce industry's voice was heard, and that fresh fruits and vegetables played a key role in all aspects of nutrition policy.