Italy has taken a step towards opening a major new market after talks involving diplomatic and trade officials from both countries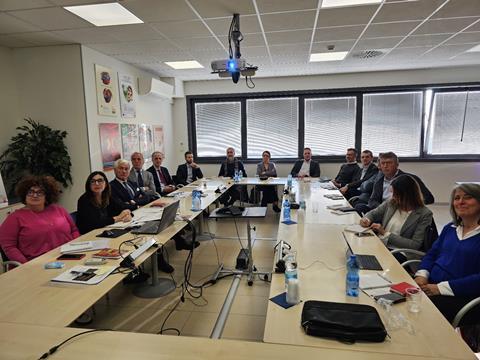 Italian kiwifruit exporters could soon gain access to Japan, according to several people who attended an online seminar organised by the Italian embassy in Tokyo on Monday, 13 November.
Japan imported a total of approximately 112,000 tonnes of kiwifruit in 2022, according to UN Comrade. The vast majority of that volume, almost 86 per cent, came from New Zealand.
Simona Rubbi, head of international relations at marketing and trade agency CSO Italy, said there some encouraging signs that the market would eventually welcome them with open arms.
"Considering that there is a need to import kiwifruit on the part of the Japanese, the organisation of this seminar was certainly a great sign that it is opening," she commented.
"Now we hope that this initiative will be followed up properly in the shortest possible time, and there will be the possibility of exporting Italian kiwifruit to such an interesting market as Japan."
Rubbi attended the event virtually, alongside CSO president Paolo Bruni and director Elisa Macchi.
"This was an opportunity to show the strength of the Italian kiwifruit industry, in terms of its production, exports, quality, technologies, and above all its specialisation and competence," Bruni explained.
"Also, particular emphasis was placed above all on the technical aspects, which are necessary for the opening of new markets and for the removal of phytosanitary barriers," he added.
Out in force
The fact that so many of CSO's members attended the seminar confirmed a strong interest in Japan's market potential.
In fact, almost all of the group's associated kiwifruit suppliers took part, including Fruitimprese, Salvi-Unacoa, Granfrutta Zani, Apo Conerpo, Agrentità, Alegra, Naturitalia, Apofruit Italia, Jingold, Kiwi Sole, Cico Mazzoni, and Zespri.
On the Italian side, the country was represented in Tokyo itself by ambassador Gianluigi Benedetti; president of the Emilia Romagna Region, Stefano Bonaccini; councilor for agriculture Alessio Mammi; and Emilia-Romagna general director Valtiero Mazzotti.
Connected from the Ministry of Agriculture in Rome, meanwhile, were Bruno Caio Faraglia and Michele Fusillo.
Shoichi Fujita of Japan's Ministry of Agriculture was also present and illustrated various procedures for introducing fruit and vegetables to the market, and the checks carried out on imported products.