National Mango Board celebrates mangoes breaking the top ten in the country's whole fruit volume velocity
In the US, the National Mango Board has said that it is celebrating mangoes breaking the top ten in whole fruit volume velocity.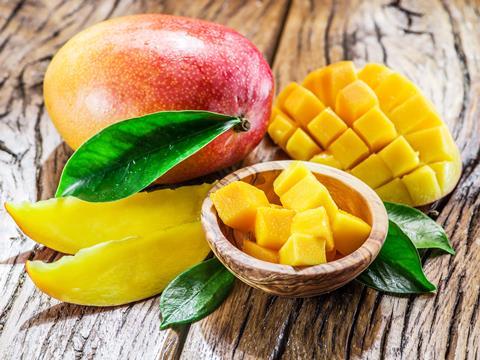 The board said that in 2017 mangoes held the number 17 spot, according to Nielsen data.
"Mango's movement to mainstream, along with support from the mango industry and retail partners, has contributed to this growth throughout the last five years," the board outlined.
Mango volume for period in question grew 0.7 per cent in volume velocity versus the previous year, while the fruit category as a whole decreased in volume by 3.5 per cent.
"We know mango as the world's most versatile and flavourful superfruit," the board continued. "We are thrilled to see that more and more people are inclined to agree while embracing the joy of mango.
"Many resources, education, and hard work went into achieving this substantial growth. Congratulations to the retailers and entire mango industry that contributed to this achievement."