The new variety is expected to extend the harvesting window in the Pacific Northwest
A new raspberry developed by Pacific Berries is being introduced with the aim of helping growers in the Pacific Northwest supply fruit for longer and managing harvests more efficiently.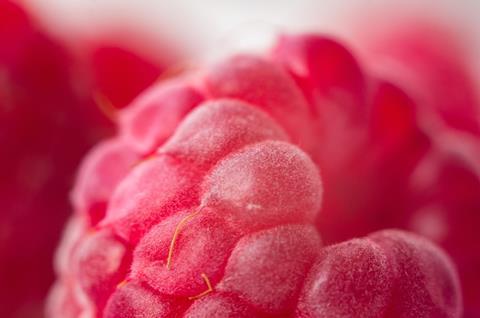 EarlyBell (N1237.057) is the latest release from the Pacific Berries joint breeding programme between Plant & Food Research in New Zealand and Northwest Plant Company in Washington, US.
According to the group, the variety has good winter hardiness and straight, upright canes.
The fruit matures early in the season and has "great machine harvestability", while the berries have moderate brix similar to industry standard Meeker, are firm and of medium size with good IQF (Individual Quick Frozen) properties.
Lisa Jones, plant breeder at Pacific Berries, said the new variety met the needs of both raspberry growers and processors.
"Our breeding programme focuses on the traits needed by growers, such as high yield and disease tolerance, as well as the characteristics needed for processing like the ability to quick freeze and good taste," she explained.
"EarlyBell is specifically targeted at growers who want to extend their harvest window, with fruit reaching maturity about 1-3 weeks prior to many popular standard varieties," Jones noted. "It's a great looking, firm fruit with a strong, tart taste that will meet the needs of raspberry processors."
Pacific Berries has previously launched the Wake family of raspberries, including Wake Field and Wake Haven.
According to the group, the new EarlyBell variety has good grower and consumer properties, but "does not reach the standards of excellence across all characteristics expected in a premium Wake branded variety".