Mohammed Abu-Ghazaleh says results were "solid" in the first nine months of 2023, with debt reduction and improved efficiency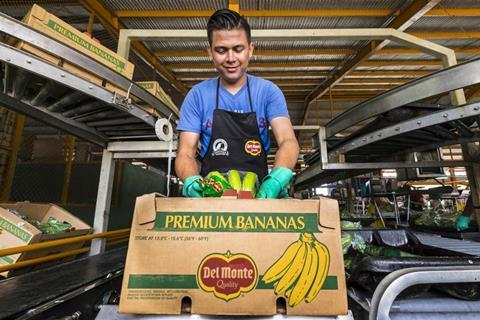 Fresh Del Monte saw year-on-year net sales drop in the third quarter (Q3) of the year, hurt by lower sales across its fresh and value-added product segment.
Net sales for the period were just over US$1bn compared with US$1.053bn in the prior-year period, the group reported.
Sales were also hit by a decrease in sales in the other products and services segment, due to softened global demand in the company's third-party ocean freight business.
Partially offsetting the net sales variance were higher selling prices of non-tropical fruit and fresh-cut fruit and higher volumes and per unit selling price of avocados, Del Monte outlined.
Q3 gross profit was US$74.4m, down from US$88m in the prior-year period, impacted by lower sales volume across most products, a stronger Costa Rican colon and Mexican peso, and the inventory write-off and clean-up costs related to the flooding of a seasonal production facility in Greece due to heavy rainstorms.
This was partially offset by lower distribution and ocean freight costs, the group explained.
Net income attributable to Del Monte stood at US$8.4m compared with US$33.3m in the prior-year period, while adjusted net income attributable to the company was US$17.2m, falling from US$25.9m in the third quarter of 2022.
Nine-month results
For the nine months to the end of September, net sales dipped from US$3.40bn to US$3.31bn compared with the previous year.
Gross profit climbed during the nine-month period, up to US$288.2m from US$258.5, and net income attributable to Del Monte was up to US$95.1m from US$80.3m.
"We delivered solid results for the first nine months of 2023 driven by higher gross margins, strong adjusted EBITDA and adjusted earnings per share growth compared with the same period last year," said chairman and CEO Mohammad Abu-Ghazaleh.
"We also continued to return shareholder value by reducing our debt, improving efficiencies and continuing to deliver innovation-led, new-to-market products," he outlined.
"Our recently published annual sustainability report outlines the progress we've made on our goals in various areas including shrinkage and waste – goals reached through initiatives we believe will lead to sustainable growth."