The longest-standing agricultural co-op in the US marks the occassion with with Sunkist Citrus Day on 1 March
Sunkist Growers has announced that it is celebrating its California roots with Sunkist Citrus Day on 1 March, on the occassion of its 130th anniversary.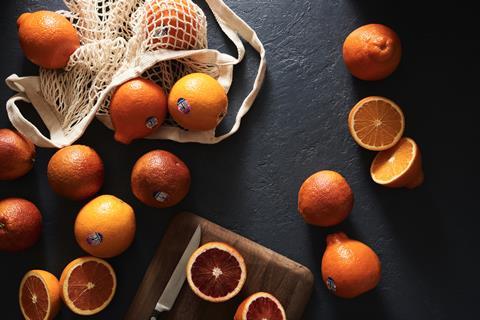 The fresh citrus cooperative began in 1893, making Sunkist the longest-standing agricultural co-op in the US.
As a marketing cooperative, Sunkist's first advertisement was published in Des Moines, Iowa in March 1908 to promote the California observance called 'Orange Day'.
The advert stated: "For years March 1 has been celebrated as 'Orange Day' in Southern California and the festivities embrace a period of one week. The orange offers unlimited possibilities in the daintiest of desserts. Their use is unlimited. Morning, noon and night."
Today, Sunkist Citrus Day is officially registered in the National Day Calendar as a tribute to the more than 1,500 growers that make up Sunkist's membership and the nearly 40 citrus varieties in its portfolio.
While Sunkist offers an array of conventional and organic oranges, lemons, mandarins, grapefruit, tangerines, and tangelos, many of its grower-members are small family farmers who have been passing down the tradition of growing citrus from generation to generation.
"In a recent study, we learned that citrus shoppers find value in knowing where their citrus is grown and how it is picked," said Christina Ward, senior director of global marketing.
"We wanted to bring citrus shoppers to a California grove with 'Meet the Grower' POP (point of purchase) and interactive in-store displays," she explained. "These materials educate shoppers on our growers' stories, the zesty lineup of Sunkist citrus, and our farming regions."
Sunkist is also highlighting a premium sweet Heirloom Navel orange programme, available only during peak citrus season.
Grown on old-line California orange groves, Sunkist said its Legacy Heirloom Navels were "deliciously sweet and delightfully fragrant".
"The commemorative design was consumer-tested and received an overwhelmingly positive response, with surveyed shoppers saying they would buy this new packaging," Sunkist added.