With climate change and the war in Ukraine threatening global food security, India is regarded as key to feeding South Asia and the Middle East
Last month, the UAE pledged US$2bn to help develop a series of "food parks" in India as part of a four-country effort to combat food insecurity in South Asia and the Middle East, according to a report from Reuters.
India is set to provide the land and the farmers, with the US and Israeli private sectors lending their technological expertise.
US President Joe Biden said the investment could "increase India's food yields in the region three-fold in just five years".
The "food parks" would reportedly bring farmers, processors and retailers together and utilise advanced climate technology to minimise waste, conserve water and maximise crop yields.
The initial focus will reportedly be on crops including potatoes, rice and onions, as well as on renewable energy projects including wind and solar energy plants.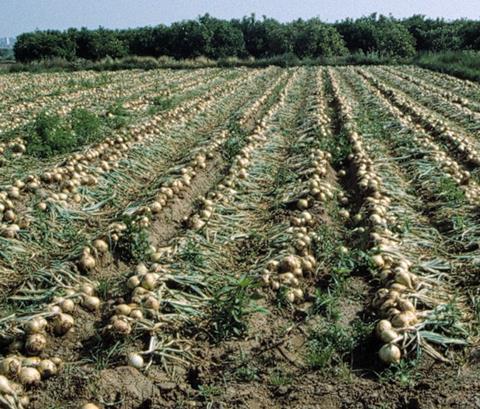 The economic fallout from the pandemic, climate change, food insecurity and volatile energy markets had been exacerbated by Russia's invasion of Ukraine, Biden said, while the UN warned that starvation and mass migration could reach unprecedented levels.
Vinay Kwatra, India's foreign secretary, said that the food parks would not only benefit local farmers, but also help to reduce trade barriers and unify food safety standards.
He said there was an opportunity for India to benchmark its perishable food products for global export, while gaining access to strategic Gulf markets like the UAE.
According to Kwatra, Indian states Gujarat and Madhya Pradesh are exploring setting up such parks, initially for the cultivation of bananas, potatoes, rice, onions and spices.