New alliance will identify microbiota hidden in soil to develop new generation of customised probiotics
Spanish biotech company Kimitec has teamed up with Biome Makers, a California-based ag-tech company specialising in the analysis of soil biology and microbiology, to research the composition and behaviour of soil microbiota with the aim of developing a new generation of probiotics adapted to the specific needs of different crops and regions.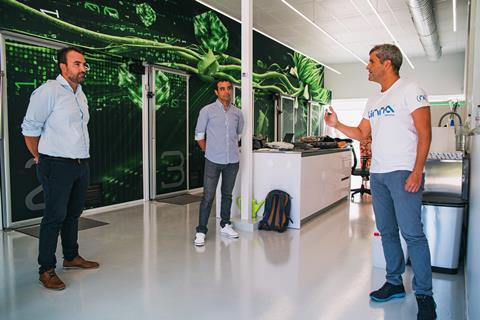 The work will be carried out at Kimitec's MAAVi Innovation Centre, Europe's largest hub focused on biotechnology innovation located in Almería.
"Currently, all agricultural soils seem to be affected by microbial imbalances. This strategic alliance aims to acquire knowledge and data to restore that balance and induce a real change in agriculture," says Kimitec's CEO Félix García.
The company hopes the alliance with revolutionise the market of customised, sustainable biotechnology-based solutions to improve productivity, and profitability for growers.
The Importance of a living soil
Unsustainable farming practices cause microbiological imbalances in soils which deplete productivity. According to the United Nation's Food and Agricultural Organisation, the resulting loss of agricultural land could lead to a 10 per cent reduction in crop yield by 2050.
Soils are believed to contain up to 25 per cent of the world's biodiversity in the form of numerous microorganisms that help keep them balanced and productive. But to date, only around 1 per cent of soil microorganisms have been discovered, while the rest remain unknown, as does their spectrum of activity in agricultural ecosystems.
Thus, the research potential in this field, as well as regarding the use of microorganisms for the improvement of soil fertility is huge.
"The soil is the basis of agricultural production. And understanding all its biological processes as well as the nature and richness of the life within is key to make the right decisions," explains Adrián Ferrero, CEO of Biome Makers.
Understanding the importance of microbial life in the soil
Together, the two companies will analyse soil microbiota using Biome Makers' patented and proprietary BeCrop technology and Kimitec's LINNA artificial intelligence platform. Their goal is to increase soil fertility and improve the productivity and nutritional properties of different crops, while reducing the loss of arable lands and enhancing crop resilience to climate change through the creation of a new generation of targeted probiotics.
These will be tailored to different requirements depending on the crop, climate, location and seasonality.
Additionally, both companies will focus on the discovery of new behavioural patterns and relationships between microorganisms, which may help to restore the life of agricultural soils.
Companies who have signed agreements with MAAVi Lab, such as Agroponiente, Cooperativa La Palma, Bollo International and Peregrin, will be among the first to benefit from the alliance.
"The use of these technologies, following a collaborative open innovation strategy, will be key to meet the challenge of feeding an increasingly growing world population in a planet severely affected by climate change," Kimitec said.