The UAE producer and supplier highlights the carbon emissions saved from its "locally-grown, high-quality" potatoes
UAE producer Elite Agro (EAG) expects to harvest as much as 8,400 tonnes of potatoes this season on its 1,212ha farm in Nahel, Al Ain, Gulf Agriculture reports.
Using sustainable farming methods, the company said it anticipated a saving of at least 468 tonnes of carbon emissions compared with most imported potatoes.
These sustainable practices include fully automated planting and harvesting methods, advanced adaptive irrigation for water conservation, integrated pest management for biodiversity, state of the art post-harvest management for quality preservation and software management systems for waste reduction.
The focus at EAG, according to the company, is to cultivate its potatoes locally to meet the needs of the regional market and to ensure food security and sustainability by producing four varieties for around nine months of the year.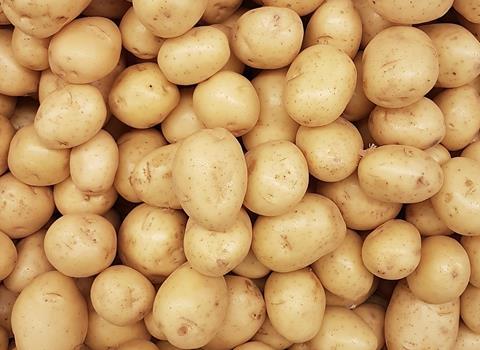 Three varieties, Spunta, Naima and Universa, have been grown on the farm since 2014, while Sifra, a versatile, light-coloured variety with a long shelf-life, was planted for the first time this year.
"The new harvest season is a testament to our success as pioneers of sustainable farming in the UAE," said Dr Abdulmonem Almarzooqi, EAG's executive director. "We renew our commitment to support the UAE's National Strategy for Food Security and the United Nations Development Programme Goal 2 (UNDP) by producing locally-grown, fresh potatoes our customers can trust."
Ian Summerfield, Elite Agro's CEO, commented: "We continuously endeavour to bring new varieties that increase the accessibility of locally-grown, high-quality fresh produce to the UAE market. In line with our commitment to promote local food security and sustainability, we are proud to pioneer sustainable farming practices that are beneficial to both our people and our planet."
EAG potatoes are sold under the company's Elite Fresh brand.