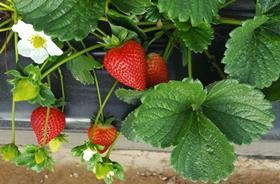 The five Flemish provinces, the Flemish government, Flanders' Agricultural Marketing Board (VLAM) and the Short Chain Support Center launched the fourth Short Chain Week on 15-23 May.
The aim is to highlight local farms and regional products and the advantages of buying directly from farmers, including getting a fair price, promoting seasonality, limiting the environmental impact and providing support for local farms.
Since the start of the Covid-19 crisis, the concept of local sourcing has gained popularity, according to Flemish Minister of Agriculture and Food Hilde Crevits.
"The importance of and interest in the short chain has become more apparent than ever in recent months," she says. "In the second quarter of 2020, direct sales at the farm were no less than 88 per cent higher than in the same period in 2019. In the first months of 2021, we still see an increase of more than a third. We want to maintain that feeling and the desire to buy locally."
Producers, associations, cities, municipalities and catering businesses participating in Short Chain Week have committed to making Flemish consumers more familiar with the different forms of short chain, including farm shops, farmers' markets, vending machines on the farm, Neighborhoods, vegetable subscriptions, self-picking gardens, CSA (Community Supported Agriculture) initiatives and Food teams.
"The Covid-19 crisis has meant that people are once again showing a greater interest in everything domestic," says Crevits. "We all stayed at home more, walked and cycled along Flemish roads and rediscovered our local traders. The appetite for local food is greater than ever. We have to maintain that enthusiasm. The sales of strawberries and asparagus, for example, skyrocketed. By organising the short chain for the fourth time, we want to convince Flemish people to cherish this rediscovery and to continue to buy locally."