After a summer of excessive temperatures, record rainfall has left much of Central Greece underwater, flooding homes and farms and cutting the country in two
In August, vegetable prices soared in Greece after a prolonged European heat wave gave the country its hottest July for 50 years. According to a report from Iefimerida, salad prices started to rival those of meats.
But the real devastation had not yet arrived, in the form of widespread fires, including Europe's largest ever in Greece's Evros region, followed by record-breaking rainfall.
In the village of Zagora on 5 September, Storm Daniel brought a staggering 754mm of rain in just 18 hours, far more than the 585mm that London gets in a whole year.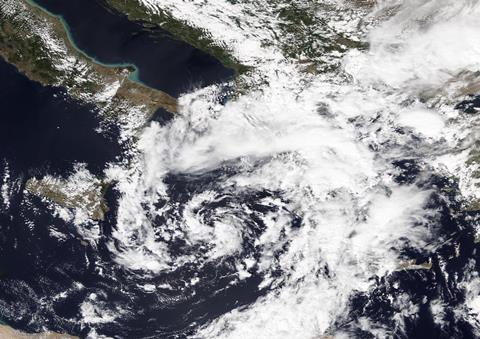 "We had a mega fire in the northeast of Greece, close to the border with Turkey," says George Kallitsis. "This didn't directly affect the farmers, but the subsequent floods have caused very serious problems. Three rivers flooded and they have cut the country in two. The national road from Thessaloniki to Athens has been closed, and a lot of farms have been turned into lakes."
"It's phenomenal," says Antonis Ioannidis, sales manager at Katerini-based Zeus Kiwi. "It's unheard of. It's something that we, as a nation, haven't experienced in recent years. It's a very tough situation, especially for areas like Volos or Larissa in Central Greece."
According to Ioannidis, around 7 per cent of the total Greek production of fruit and vegetables comes from the affected areas, and almost 30 per cent of the country's apple and pear production. It is also an important region for the production of tomatoes for processing.
According to Kallitsis, since most of Greece's fruit production is in the north, most exporters can continue to export to northern European countries without issue. Those supplying Athens, however, have to make a long detour via the west of the country. The economic cost of the disaster already exceeds €1bn, he says, but the impact will be largely impossible to quantify.
"Whole villages are covered by water, and people can't go back to their homes," he says. "They were moved to other places and no one knows if they will be able to return. Certainly the EU will help. There is money for these purposes, but it takes time to take the necessary action. As a country we may have to change strategy in this region. Most probably, some of these places will have to be abandoned, both for farming and for living."
Grape escape?
Greece's grape-growing areas in the valleys and foothills of the Olympus mountain also received vast quantities of rainfall, but fortunately avoided the floods that so devastated many other regions.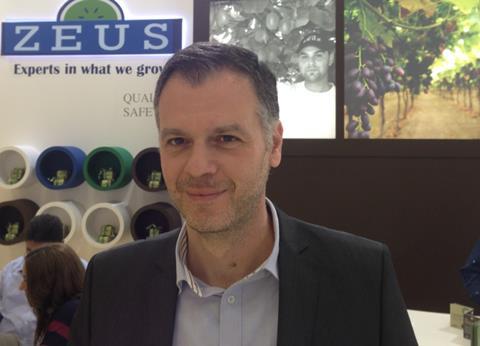 "This is where our grape production is located," says Ioannidis. "It was a very hot summer all across Greece and it is a late season for grapes. That was the only thing that kept us optimistic in terms of the amount of water the vines were tolerating, that the maturing stage was not there yet. Early uncovered fields are suffering from a number of issues, but the covered production is all okay. It is, however, very hard to predict how the vines and the fruit will handle the next, let's face it, statistically possible rainfall."
As for kiwifruit, difficult seasons for Chile and New Zealand mean availability is likely to be stretched in the early stages of the Northern Hemisphere season.
"We will have some good kiwifruit production in Greece, but in the early stages there will be a lot of pressure on the market due to a lack of availability," says Ioannidis. "Growers in Greece are optimistic about better prices, and we expect to have a successful season this year."