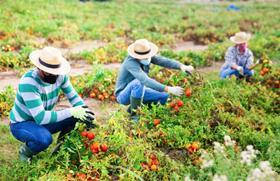 The Food Sustainability Index (FSI) for 2021, produced by Economist Impact with support from the Barilla Foundation, found that only 28 out of 78 countries assessed were prioritising agriculture in international climate commitments.
Assessing the sustainability of 78 countries' food systems in terms of food loss and waste, sustainable agriculture and nutritional challenges, the latest FSI showed that Sweden, Japan, Canada, Finland and Austria had the most sustainable food systems in the world.
Performance in the 2021 FSI was found to strongly correlate with performance on social and economic indicators, such as the SDG index, the Human Development Index, the Gender Inequality Index and spending on health expenditure.
'These correlations underline the importance of a systems-based approach to food sustainability,' the FSI stated.
Despite food waste being a global issue, just 28 per cent of countries had a dedicated food waste strategy, the Index found.
Major gaps in policy continued to hamper the development of sustainable agricultural systems, the FSI stated.
'Less than 50 per cent of all countries in the FSI are mainstreaming climate change into their agricultural policies and only 36 per cent are prioritising agriculture in their Nationally Determined Contributions (NDCs).'
Even among the top 20 performers, it discovered, performance on key outputs baseline water stress and use of synthetic fertiliser often fell short.
Japan, Sweden, Denmark, France and China were shown to be the top five performing countries for nutritional challenges. In the top 20 performers, healthy and sustainable diets were affordable in all but one country, which 'enables them to start strengthening the nexus between diets and sustainability at the policy level', the Index stated.
However, just seven of these have attempted to incorporate sustainability into food-based dietary recommendations, FSI said, with many low-to-middle income countries continuing to have affordability issues.
Martin Koehring, senior manager at Economist Impact, commented: "The results of the 2021 Food Sustainability Index highlight that countries around the world still have a lot to do to tackle key food systems challenges. Our research shows that efforts to tackle food sustainability sit alongside efforts to address key social and economic objectives such as human development, sustainable development, gender equality, health spending and support for innovation.'