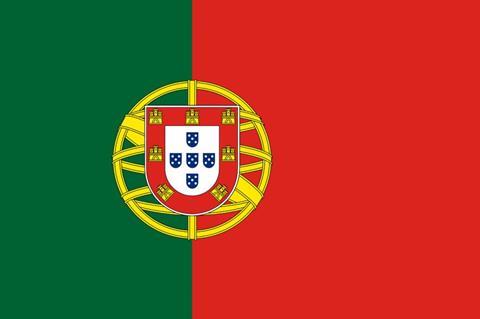 Portugal's triumph at this year's Uefa European Championship will no doubt add to a sense of positivity and optimism in the country's fresh produce business, which has enjoyed reinvigorated institutional support over the past couple of years.
As we reported earlier this year, Portugal's new government has thrown its full weight behind the country's fresh produce industry, helping established export products such as Rocha pears and newer items like berries to gain valuable exposure. Industry association Portugal Fresh, meanwhile, is working to strengthen agreements with retailers and wholesalers in markets earmarked for potential expansion, such as Germany.
Portuguese fruit, vegetable and flower export sales are on the up as a result. They rose from €780m in 2010 to €1.1bn in 2014 and were expected to reach €1.2bn last year. By 2020, the country is aiming to lift that figure to €2bn.
In the pages of Eurofruit and online, we've followed Portugal's concerted efforts to encourage improvement and expansion in its fruit and vegetable export business. Earlier this year, we published an exclusive interview with agriculture minister Capoulas Santos, who revealed the true scope of country's ambitions as far as investing in the fresh produce sector is concerned. You can still read the interview here.
Fruit producer organisations in the country are playing an increasingly important role as well, something underlined by their starring role at the recent National Agricultural Fair in Santarém.
Individual companies are making plenty of progress too. Grape producer-exporter Vale da Rosa recently revealed it had invested in new weighing and packing technology at its Alentejo packhouse to enable it to respond more effectively to customer demand. This season, buoyed by that improvement, it is planning to start exporting table grapes to Brazil.
Another Portuguese firm, GL, recently told Eurofruit it sees huge opportunities to increase sales of fresh, natural juices and smoothies in the European market, as people become more and more interested in consuming fresh and healthy products. The company is one of only two in Europe to invest in high-pressure juice processing technology, which means it can offer juices with a markedly longer shelf-life.
Outside interest in Portugal is also increasing. Swiss multinational Fairfruit is building a new packhouse in the south of the country to handle an increasing volume of stonefruit it produces there; and Belgian importer Special Fruit has entered into a strategic alliance with Portuguese berry grower organisation Bfruit. Through local company Multiberry, the partners will produce and sell two new raspberry varieties called Kwanza and Kweli.
In the background, logistical improvement is helping the country. As we reported late last year, two shipping firms have launched a new joint service linking key northern European ports with Portugal. As a result, faster connections for refrigerated cargo leaving and entering Portuguese ports are making it easier for exporters to supply the UK, Scandinavia, Russia and the Baltic States.
In the same way that its national football team triumphed in Europe by being better organised, Portugal's fresh fruit and vegetable export business looks well positioned to make its mark on the international stage during the next few years.