Dinteloord will welcome horticultural professionals from around the world in February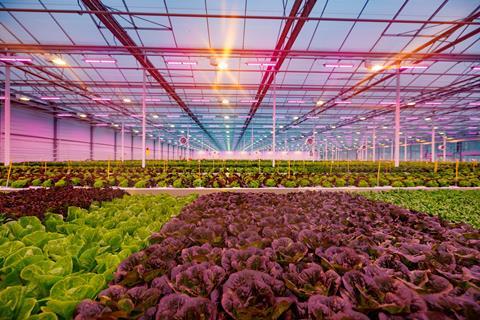 Rijk Zwaan has announced that it will host its Winter Leafy Hydroponics High Tech Demo in the Netherlands from 1-10 February.
According to the vegetable seed specialist, this year's demo features its hydroponics assortment, Salatrio and high-density loose-leaf solutions, all under artificial light to cope with the challenging winter conditions.
The demo has been scheduled in parallel with the upcoming Fruit Logistica in Berlin, making it a "great opportunity for horticultural professionals from all over the world to see the latest concepts for themselves".
The first Leafy Hydroponics Demo of the year will take place in the Dutch town of Dinteloord, allowing horticultural professionals to inspect the company's new and existing concepts specifically bred for hydroponic production.
These include Rijk Zwaan's Salatrio combinations, Crystal and Salanova gem varieties and over 20 varieties offering high-density loose-leaf solutions for the fresh-cut industry.
"The Rijk Zwaan team members are eager to welcome industry professionals to the Winter Leafy Hydroponics Demo to excite and inspire them with the hydroponically grown varieties and high-density loose-leaf solutions," the group stated.
"Visitors are encouraged to schedule a meeting in advance so that the visit can be tailored to their personal needs.
"Thanks to the convenient timing of the Winter Leafy Hydroponics Demo, overseas visitors can combine a stop-off in the Netherlands with their trip to attend Fruit Logistica in Berlin."