The Cornish vegetable grower is making changes to prepare for higher summer temperatures, urging the country not to increase its dependence on food imports
UK vegetable producer Riviera Produce, located in Cornwall, is adapting to the increased likelihood of summer heat waves brought on by the climate crisis and has warned the UK of the dangers of depending on food imports in future.
The company is changing its farming techniques to conserve rainwater, according to a report from ITV, planting cover crops to encourage worms and facilitate drainage.
"This past summer we went about 12 weeks with no rain," said farm manager David Thomas. "Crops don't appreciate a long period like that. We're trying to even out those extremes by using the soil and the cover crop."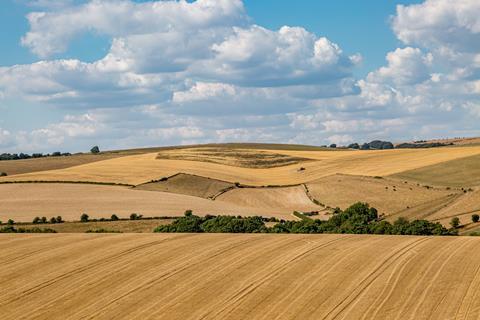 Managing director David Simmons said seeing soils that have developed over thousands of years run off into the road is not only heartbreaking but also "financial suicide".
He pointed to the current energy crisis as a cautionary tale for relying on imports. "If we can't produce it in the UK, it's got to be imported," he told ITV. "Instead of having a cauliflower from Cornwall, you'd have it from Spain and we're very conscious at the moment with the issues with oil and electricity because we're not in control of that.
"If we do the same thing with food, we could easily see the same issues. As soon as there's a problem with the supply chains coming in from abroad, the price will go sky high. There'll be empty shelves. And we should be encouraging more British food, because the more British food we can produce, the better food security we've got."