Groups hosts an international delegation of more than 130 people in Compiegne, France, to craft the future of the green bean industry
Syngenta Vegetable Seeds invited key customers, fresh and processing industry partners, retailers, and food experts to discuss the future of the green bean industry in September.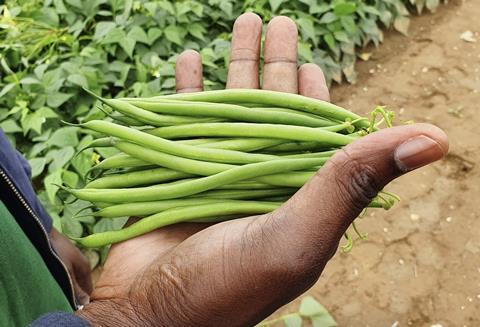 Guests at the event, which took place in Compiegne, France, reviewed challenges, identified market trends, and isolated adaptations needed for the industry to thrive.
At the same time, they were familiarised with what breeders are doing in research and development and other ways Syngenta's Large Seeded Vegetable team is partnering with fresh and processing markets.
"We are a world leader in the vegetable seeds industry," said Arend Schot, regional director of the Vegetable Seeds business unit.
"Our Europe, Africa and Middle East business has 2,400 people in 52 countries dedicated to vegetable seeds, which underscores the company's commitment to being a preferred partner in the agri-food value chain," Schot noted. "We're focusing on innovation and sustainability to produce more with human and environmental health in mind."
Beans are a critical crop
According to Syngenta, the three-day programme covered a broad range of topics and activities, with guests hearing from experts concerning trends and opportunities for the green bean sector.
Green beans are seen as a critical crop for growers and worldwide consumers alike, with Europe and Africa featuring more than 162,000ha of which 51 per cent is used in fresh markets.
Trends such as the rising awareness of the importance of food waste and drive-in shopping were covered, and Syngenta reflected on how these affected its breeding programmes.
"We are more than just a product company – we're searching for solutions," said Mathieu Fasola, regional marketing portfolio manager. "We collect accurate and uniform data and this large amount of data is made available to our customers for them to adopt the best solutions and tailored to their need varieties."
Searching for solutions
Green bean growers around the world are grappling with different challenges, and attendees came together to discuss these issues and find solutions together.
"We are facing huge problems: rampant inflation, high prices of fertilisers, high prices of fuels, farmers are giving up on vegetables, they find it difficult to make money when growing vegetables," said Krzysiek Pankowski, who works for Bonduelle in Poland.
To help offset some of those challenges, green beans could provide some competitive advantages over other crops when it comes to labour, Syngenta pointed out.
They are easy-to-harvest and can use mechanisation, which can drastically reduce the time spend in fields.
Another way to maximise yield potential is by understanding the characteristics of new varieties to know if they're a good fit for the field environment and mechanical harvesting.
"In terms of seed, our main challenges in Kenya at the moment obviously are freight cost, availability and consistency," said Gareth Wilkie, general manager of VegPro in Kenya.
"The support we get from Syngenta out in Kenya is fantastic. We're doing a lot of trialing on-site work together to collect data on new varieties and genetics. I think resilience is a challenge: having varieties that handle climate change is high on the agenda."