Organisers of the Vertical Farming World Congress say the appearance of the USDA's Robert Bonnie is a sign of the opportunities for new technologies in feeding a growing population
US Department of Agriculture under secretary Robert Bonnie is set to provide a keynote address at the 2022 Vertical Farming World Congress in Brussels, Belgium, on 19-21 September.
"This is immensely important recognition of the opportunities for new technology in avoiding climate and supply chain disruption to provide the world's growing population with nutritious and affordable food," said Richard Hall, chair of specialist consultancy and congress organiser Zenith Global.
The congress is set to feature over 30 leading international speakers in the industry and includes visits to three local urban farm operators producing items like microgreens, mushrooms and strawberries.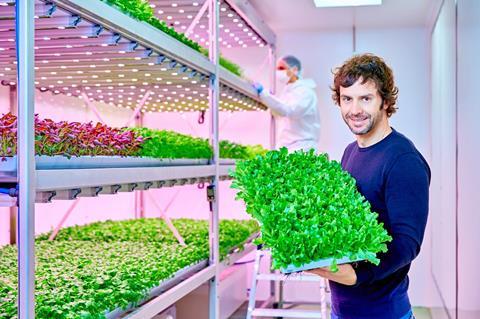 The Congress is aimed primarily at vertical farming operators and suppliers, joined by investors, customers and advisers. It is sponsored by platinum sponsor IGS, gold sponsors JBT and Signify, silver sponsor Multivac and bronze sponsor Foundation for Food & Agriculture Research. The event is held in association with FarmTech Society.
"Vertical farming can beat the perfect storm of Covid, war and inflation by saving water and waste," said Tom Zoellner, secretary general of FarmTech Society, "as well as improving quality and sustainability."