Post-harvest freshness solutions specialist has SmartFresh InBox solution approved in Brazil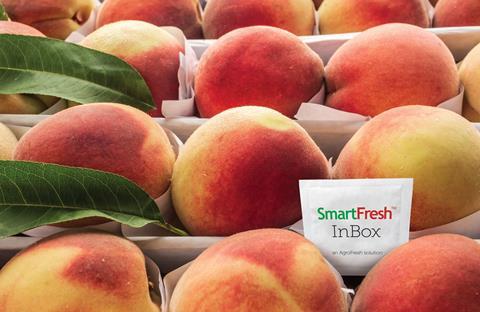 AgroFresh Solutions has expanded its offering in Brazil after with the announcement its SmartFresh InBox had been approved in the South American market.
Fabiano Coldebella, commercial manager for AgroFresh, was thrilled to be able to expand the availability of SmartFresh technology for growers, packers and retailers who either don't have an airtight room, are transporting produce or require a more convenient option.
"At AgroFresh, we work diligently to expand our innovative options and proven solutions for customers across the globe, and we are delighted to be able to deliver SmartFresh InBox to our customers in Brazil," said Coldebella.
"We strive to provide solutions that best fit our customers' needs and operations. SmartFresh InBox offers the convenient, flexible and easy-to-use application process that will help bring the best tasting, highest-quality fruit to market."
The SmartFresh InBox utilises AgroFresh's SmartFresh 1-MCP ethylene management technology to delay the ripening process and helps maintain post-harvest produce quality and freshness. SmartFresh InBox offer protection against internal and external threats to freshness, resulting in increased shelf-life and reduced levels of food loss and waste.