The USHBC is promoting a renewed focus on heart health and the nutritious benefits of blueberries for its first 2023 "power period"
The US Highbush Blueberry Council (USHBC) is encouraging consumers to make heart-smart choices by eating blueberries in February for American Heart Month.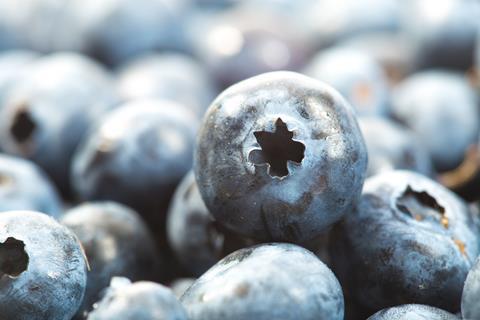 The council pointed to a growing body of scientific evidence that showed blueberries could be part of eating patterns to improve heart health, especially as part of an overall healthy lifestyle.
To promote more heart-healthy boosts of blue, USHBC is sharing blueberry recipes, nutrition information, research and more throughout the month.
Health professionals in USHBC's "Blue Crew" will also contribute original recipes, blog posts and social media content as part of the campaign.
"The heart is at the centre of everything we do, and keeping it healthy isn't just about exercise – it's about nutrition, too," said MV Nutrition's Manuel Villacorta.
"Blueberries are a heart-healthy choice, delivering a wide variety of beneficial vitamins and minerals," she outlined. "Even better, every boost of blue is packed with flavour, and that's important.
"When you enjoy what you eat, you're more likely to stick to those healthy eating habits. Simple, delicious blueberries make it easy."
The February promotion is USHBC's first "power period" of 2023, which is part of Grab a Boost of Blue, a strategic positioning and call to action backed by new tools and consumer research for retailers.
"Heart health is a serious topic, but we make it fun for consumers to form healthy habits – like taking a quiz to find heart-healthy blueberry recipes," said Kasey Cronquist, president of the USHBC.
"A boost of blue makes every meal more nutritious and delicious," she added. "We're always excited to partner with trusted health professionals and share simple, tasty ways to enjoy blueberries, supporting healthy hearts and happy taste buds."