The company is ranked number 14 in the food and beverage category for consumer, investor, and employee trust by Newsweek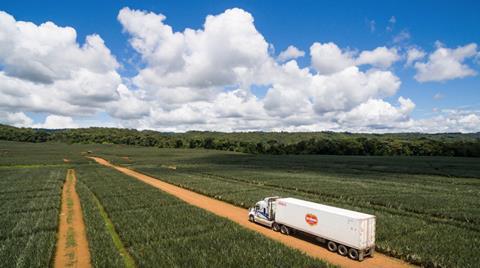 Fresh Del Monte Produce has been named one of America's Most Trusted Companies of 2023 by Newsweek for the second consecutive year.
The award is presented by Newsweek and Statista Inc, the world-leading statistics portal and industry ranking provider.
"We are humbled and grateful to once again be recognised as one of America's Most Trusted Companies by Newsweek," said Mohammad Abu-Ghazaleh, chairman and CEO at Fresh Del Monte .
"This award is a testament to the hard work and dedication of our team members, who strive every day to earn the trust of our customers, consumers, and stakeholders," he continued. "It also underscores our unwavering commitment to honesty, transparency, and excellence in everything we do.
"We are proud of this achievement as we continue to maintain Fresh Del Monte's high standards of trust and integrity."
Since receiving the initial award in 2022, Del Monte said it had further committed to its mission of trust and transparency by investing in cutting edge technology, such as blockchain-driven food safety and traceability technology and artificial intelligence.
It has also reduced Scope 1 and 2 greenhouse gas emissions by 22 per cent compared with its 2019 baseline, only 5.5 percentage points shy of the company's 2030 goal, as shown in Del Monte's latest sustainability report.
America's Most Trusted Companies 2023 were identified in an independent survey based on a sample of approximately 25,000 US residents who rated companies they know on all three 'trust touchpoints', including customer trust, investor trust, and employee trust.
Newsweek looked at a pool of 3,100 US-based companies (1,800 publicly held and 1,300 privately held) with revenues over US$500m.