Global fresh food leader invests in plant-based food company to scale production, logistics, and access new products aimed at the healthy snacking category
Fresh Del Monte and chef-founded company Vertage have announced a strategic partnership to widen the reach of healthy and sustainable food options to consumers.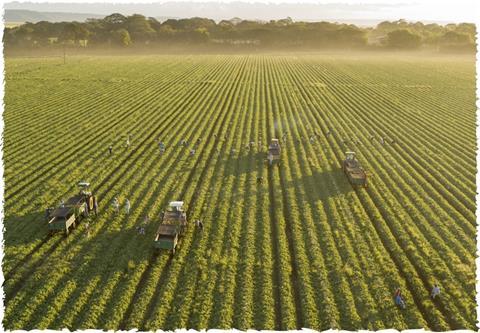 The partnership is part of Del Monte's ongoing commitment to sustainability and healthy living and provides commercial opportunities for both companies.
The company said it would support the growth of Vertage by providing access to its production facilities, technology, and logistics network through its inland logistics company, which includes Tricont Trucking and Tricont Logistics.
Vertage will have access to distribution and transportation through the partnership, giving them the ability to expand into new markets by utilising Tricont and Fresh Del Monte's ships, ports, and temperature-controlled warehouses strategically located throughout 34 facilities in North America.
Fresh Del Monte also participated in the company's latest fundraising round.
"Vertage shares our commitment to sustainable, healthy eating, and we're excited for the possibilities this alliance will bring," said Mohammad Abu-Ghazaleh, chairman and CEO at Fresh Del Monte.
"We're always seeking to collaborate with brands that align with our mission and can leverage our multiple streams of business, such as our reliable logistics network."
Del Monte said it was solidifying its goal to optimise its underutilised assets and offer its resources to others.
As consumer demand for clean-label, healthier products continued to rise, Vertage and Fresh Del Monte noted that they were well positioned to deliver nutritious, convenient and affordable products.
"Fresh Del Monte has an incredible legacy as a global leader in fresh, healthy eating and we are honoured to partner with them," said Tim Wildin, CEO at Vertage.
"This partnership will allow us to expand our line of our clean-label, healthy foods to more people, more quickly, and more affordably than ever before."